The 5 Best Wireless Earbuds On The Market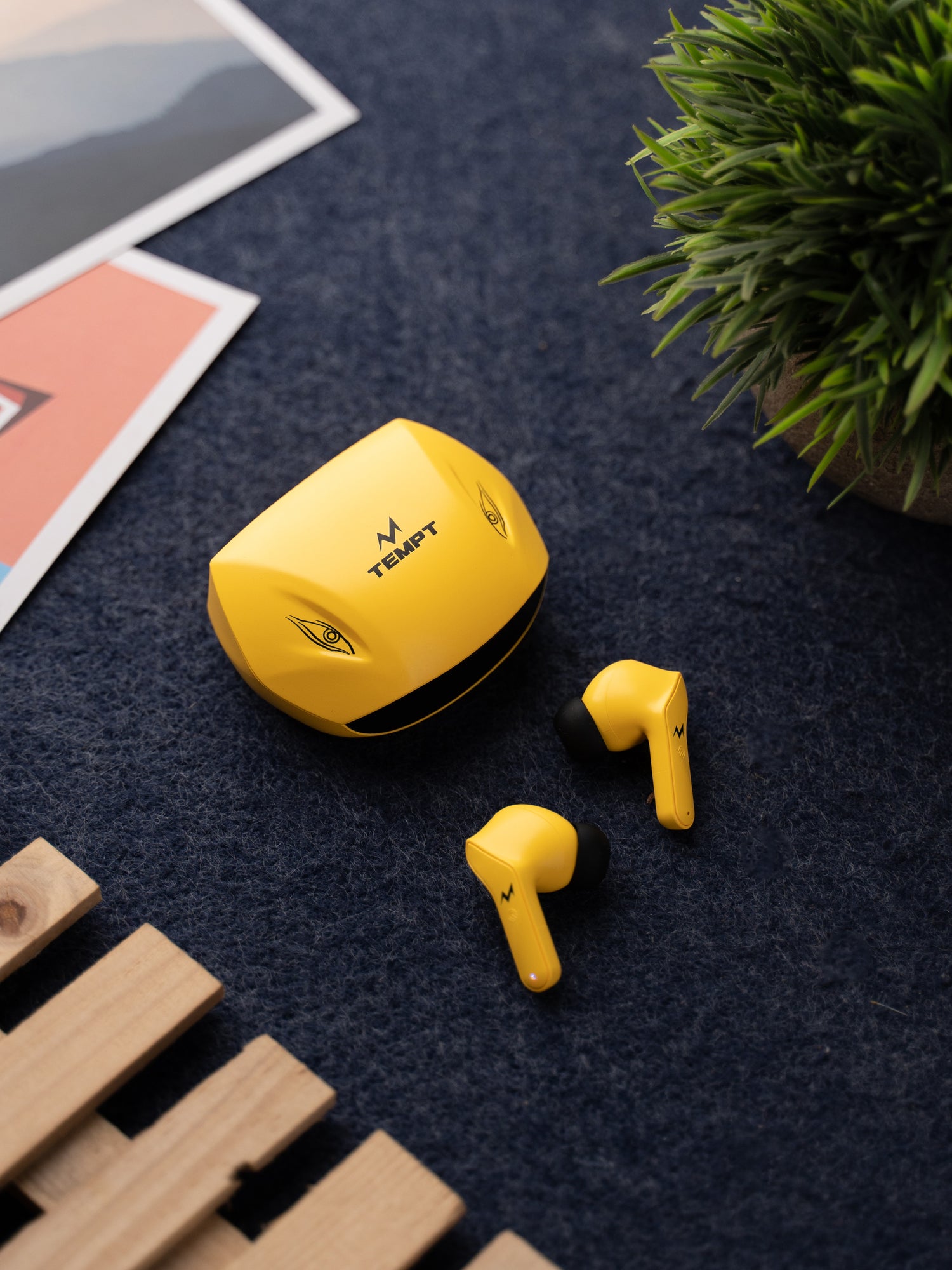 Does your life become fishy and messy rolled up against long-wired earphones? And do you really want freedom, no-strings-attached? But achieving freedom is hard! With thousands of brands claiming to be the best, whom do you trust?
By listening, of course. Buying and listening to headphones from every brand bestows a heavy toll on your bank. That's where we come in. We have bought and tested hundreds of these wireless headphones and bring you the best.
So, the answer to all your queries related to sound, bass, comfort, music experience, and everything else is here. Yes, you heard it right! Everything about earphones, in one place. You just need to choose the one you like and get to a store to buy one. Some Things To Consider Before You Go Forward
There are thousands of websites claiming to bring you the best-wired earphones. We are different. We have tested every one of them and will only be providing the chosen 5. Also, we are not ranking the earphones because some excel in some qualities while others in something else. We have kept a cap on the budget. All earphones in this list cost below Rs.3000. Another thing to keep in mind: While testing we have predefined some parameters for a true and impartial guide. Those points are:
● Sound Quality
● Comfort
● Bass
● Battery Life
● Looks
Here are our choices:
Skullcandy Dime 2
Skullcandy has been ever-present in the earphone market producing headphones, earbuds, and earphones that are candy for your ear. Dime 2 wireless earbuds come with Bluetooth version 5.2, 6 mm drivers, and impressive audio quality. With batteries that last for 3.5 hours, Skullcandy Dime 2 has one of the lowest playback times in the market. But there is a twist, Skullcandy features efficient batteries which reduce carbon footprint. So if you are worried about the planet, go green with Skullcandy.

Another unique feature that sets these wireless Bluetooth earphones apart is its Tile Finding technology- you can find your headphones with your phone if you lose them. These earbuds are IPX4-rated which protects them from splashes and sweat. Get these headphones in three color options: True Black, Dark Blue, and Green, and Dark Grey and Blue. These contrasting colors give these earphones a very trendy and funky look- an accessory of style.

Tempt Glider TWS

Funky, Fashionable, Comfortable, and Fun. That's our review of the Tempt Glider TWS. Tempt is a new player in the earbuds market that is taking the industry by storm. With 14mm massive bass drivers, Tempt Glider has the best bass among all the earphones we have tested. Additionally, these earphones come with Tempt OxyAcoustics TM Technology. Experience clearer lows
and mid tones with thumping bass for the best music listening experience with Tempt Glider wireless earbuds.
With Bluetooth 5.2, and BLiNK auto-pairing technology, these earbuds connect as soon as you take them out of their case. Experience seamless connectivity with these latest Bluetooth earphones. This gem of earphone also features XNC technology. XNC stands for Xtreme Noise Cancellation. This helps in crowded places to give you an entertainment experience like no other. These headphones are also IPX4-rated splash and sweat resistant and perfect for using in the gym or taking with you on treks. Designed in Singapore these Bluetooth earphones are incredibly stylish. You need to rotate the case
to open the headphones and if you are someone who is a kid-at-heart and loves fidget spinners, you will love this feature. (Yes, I have played with it too)
You can also swap out the back cover and change it to match your style. Tempt promises to bring in new designs every few months so that you never need to break your bank to stay updated with fashion trends.

Boult Audio Omega

Features both Active Noise Cancellation and Passive Noise Cancellation these earbuds block out all unnecessary noise up to 30dB. With Google Assistant and Siri just a click away, Boult Audio Omega accepts all voice commands.
Another feature that sets these headphones apart is their battery life. These earphones claim to last for 10 hours on a single charge and 32 hours with the charging case. And it's true. We squeezed out nearly what the company claims and battery life also depends on how you use it. Boult Audio Omega features a game mode- low latency mode for a better immersive gaming experience.

Tempt Thunder Bluetooth Earbuds

With Tempt your music will light up like your soul. The stylish earbuds play non-stop for 6 hours on every charge. And with this case, the total playback time goes up to 24 hours. Move with a full day of entertainment in your pocket.
Tempt Thunder Bluetooth earbuds features Beast Mode for the best gaming experience that you can get. Experience no latency and be quicker in every step. Gain an edge in every battle. Only with Tempt Thunder Bluetooth TWS earbuds. 10 MM large bass drivers bring to you a loud but clear sound. Experience pure music with Tempt Thunder as this too comes with Tempt's highly held OxyAcoustics TM Technology. Designed in Singapore these headphones look cool and the bold yellow color stands out from the
crowd. The earphones are extremely comfortable to wear for long hours and Tempt earbuds come with XNC Technology that blocks out external noise making them perfect in any location. The IPX4-rated Bluetooth earbuds come with touch compatible multifunction button, making it useful to take it to the gym or for a quick run. The extremely good fit holds it firmly but comfortably in your ears.
OnePlus Nord Buds

12.4 mm dynamic drivers with Dolby Atmos technology make it one of the best earbuds to listen to music. Additionally, these earbuds feature 3 unique audio profiles- Bold, Bass, and Serenade which can be selected through Sound Master Equalizer on the phone. Fast charging on these headphones provides 5 hours of playback with just 10 minutes of charging. Hence you will be ready for entertainment in minutes. While a full charge on these earbuds lasts for 7 hours and 30 hours. The 4-mic design and AI noise cancellation features come in handy when you call from crowded places. These senses noise around you and filter your voice while communicating with these earbuds. Using these earbuds during fitness hours will not be a problem because they are IPX5-rated dust and
water-resistant.

We did not compare prices on these as the price keeps on fluctuating during sales and normal times. Here we will give you the price of the earbuds as on the company's official website today. Although on the official website Skullcandy Dime 2 costs Rs.7999, you can get your hands on one via nykaafashion.com at 68% off and buy it for just Rs.2599. The OnePlus Nord Buds are available for Rs.2799. Boult Audio Omega is the cheapest of them all and is available only for Rs.1999. Tempt Glider and Tempt Thunder are incredibly priced at Rs.2699 and Rs.2499 respectively on temptindia.com. Get your hands on the one that suits you the best.