6 Portable Gadgets That Enhance Your Daily Routine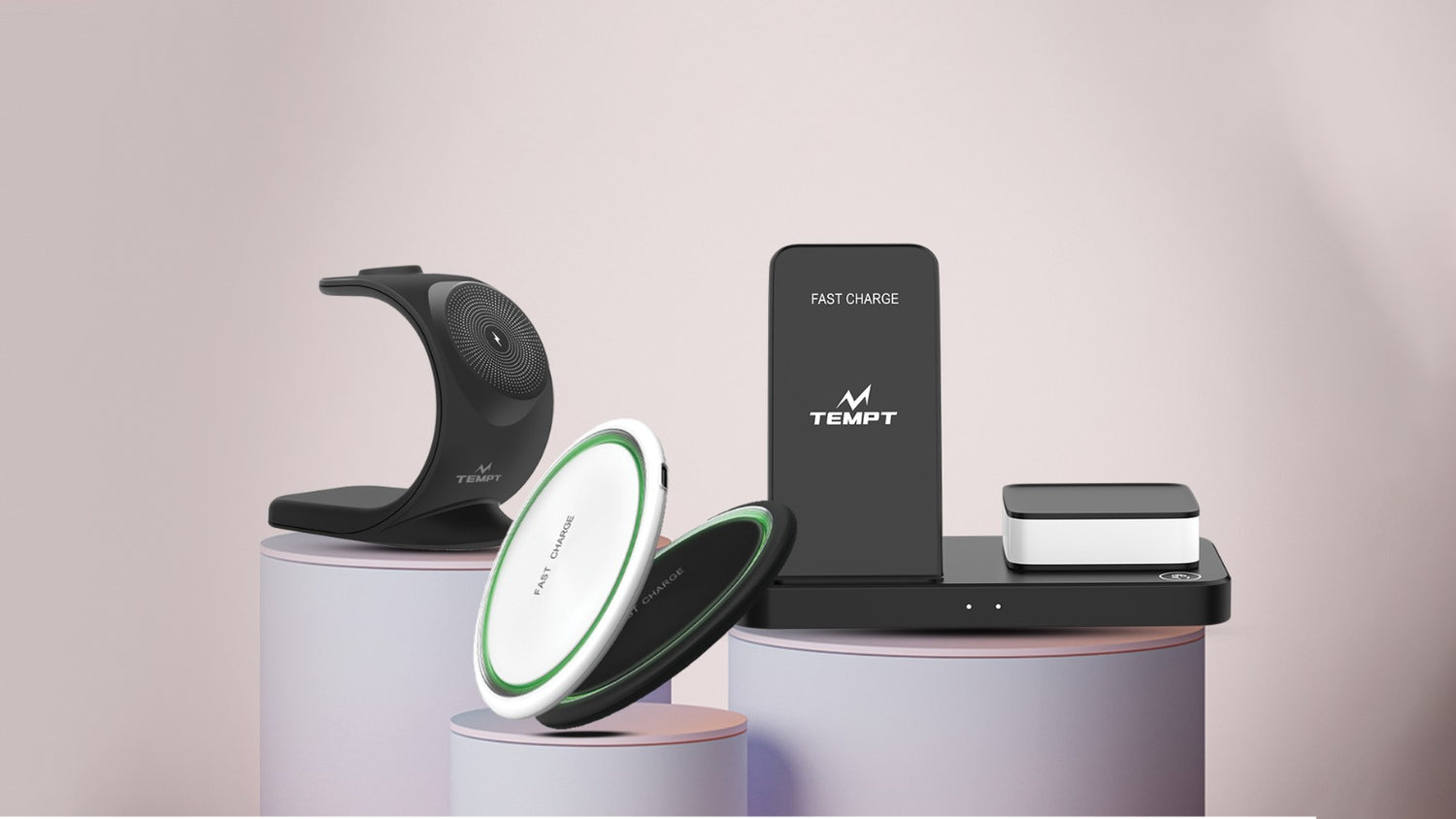 Portable technology has become a necessity in our fast-paced modern lives. Our everyday tasks are now easier to manage thanks to the convenience, adaptability, and enhanced functionality these devices provide. There are portable gadgets made to meet your demands, whether you love music, travel a lot, or need to stay connected while you're out and about. This blog post will examine six essential portable tools that might simplify your life. These devices, which range from wireless earphones to portable chargers and adaptable speakers, are likely to improve your daily activities. 
Wireless Earbuds: Unleash Your Music Experience
Best Wireless Earbuds take your music experience to new heights, providing a seamless and immersive audio journey. The way we listen to music, make calls, and experience multimedia material has been revolutionised by these cutting-edge technologies. They provide a comfortable and hassle-free wireless connection thanks to modern Bluetooth technology, doing away with the tangles and limitations of conventional cable headphones. 
he best wireless earbuds give an amazing sound quality that is simply astonishing. Experience pristine highs, full-bodied mids, and powerful bass that makes your music come to life. These earbuds give an exceptional audio performance that exceeds expectations, whether you're a music enthusiast, a regular traveller, or someone who enjoys a hands-free calling experience. 
It's crucial to take into account other characteristics that improve your entire experience while selecting wireless earphones. To truly immerse yourself in your favourite tunes, look for earphones featuring noise cancellation technology, which shuts out undesirable background sounds. Your earphones will support your busy lifestyle and provide hours of continuous music playback thanks to their long-lasting battery life. 
Portable Charger: Power On-The-Go
Running out of battery power can be frustrating, especially when you're on the move. That's why having the best portable charger is essential for those who heavily rely on their smartphones, tablets, or other portable devices. A reliable portable charger ensures that you stay connected and powered up throughout the day, no matter where you are. 
Look for a portable charger with numerous charging ports and a high-capacity battery when making your selection. This will save you time and hassle by allowing you to simultaneously charge many devices. Fast-charging capabilities allow you to refuel your device's battery rapidly and carry on uninterrupted with your tasks. A portable charger gives you peace of mind whether you're travelling, holding crucial meetings, or finding yourself in an emergency scenario. When you need your gadget the most, you won't have to be concerned about the battery dying. In only a few minutes, you'll be back in action after connecting your device to the portable charger. A 3-in-1 charger is also a unique gadget that combines the functionality of charging multiple devices simultaneously, including smartphones, tablets, and smartwatches, into a single compact device. By making the finest portable charger an investment, you can remain connected and productive all day long. Don't let worrying about running out of battery prevent you from using your gadgets; instead, arm yourself with an excellent portable charger and enjoy the freedom to do so. 
Speaker with TWS: Surround Sound On-The-Go
Nothing surpasses the simplicity and adaptability of the best portable speakers for increasing your audio experience. These small gadgets are made to provide outstanding sound quality, powerful bass, and long battery life whether you're throwing a loud party or going on a quiet picnic with friends. Choose portable speakers with wireless connectivity features like Bluetooth so you can stream music from your smartphone or other compatible devices with ease.   
TWS technology has gained immense popularity in recent years because of its ability to provide users with a versatile and immersive audio experience. With speakers that support TWS, you may wirelessly couple two speakers to produce a stereo arrangement that raises the bar for music quality.  
The immersive and broad soundstage created by this ground-breaking innovation improves the spatial audio experience. A speaker with TWS capability may enhance your audio experience and fill the room with rich, high-quality sound, whether you're hosting an outdoor event or listening to your favourite music while relaxing in the comfort of your own home. For an engaging audio voyage, bid limits adieu and enjoy the power of TWS speakers. 
Wireless Fast Charger: Effortless Charging Convenience 
A wireless fast charger streamlines the charging process for your devices in the wireless technology era, giving you seamless charging convenience. Say goodbye to tangled connections and welcome wireless charging's simplicity. 
Look for wireless fast chargers that enable fast charging standards like Qi so that your smartphones, smartwatches, and other compatible gadgets may be charged quickly and effectively. With a wireless fast charger, you can easily charge your gadgets by just setting them down on the charging pad, doing away with the hassle of connections. Whether you're at home, at work, or on the go, enjoy the ease of hassle-free charging wherever you are. Accept the freedom of wireless fast charging and effortlessly keep your gadgets charged. 
Smartwatches: The All-in-one Device 
Smartwatches have developed into powerful devices that can make your life easier. They are no longer just timepieces. These wearable gadgets offer several capabilities, including the ability to make calls directly from your wrist, notifications, and fitness tracking. Smartwatches can assist you in tracking your workouts, keeping track of your health, and staying motivated to meet your fitness goals thanks to their integrated sensors and fitness apps. Additionally, they give you rapid access to your calendar, emails, and messages so you never miss a crucial notification while you're on the road. Smartwatches also give a little bit of personal style thanks to adjustable bands and customisable watch faces. 
A smartwatch can be a useful addition to your collection of portable devices, whether you're a fitness enthusiast, a busy professional, or simply want to keep connected without always reaching for your phone. 
Bluetooth Neckbands: Music Companion On-The-Move 
Bluetooth neckbands are the ultimate music companion for individuals who are always on the move. These sleek and lightweight devices sit comfortably around your neck, delivering wireless music playback and hands-free calling capabilities. 
When choosing a Bluetooth neckband, prioritize models with advanced features such as noise cancellation, extended battery life, and water resistance. This ensures that the neckband is suitable for intense workouts or outdoor adventures, where durability and performance are crucial. With Bluetooth neckbands, you can seamlessly immerse yourself in your favourite music while remaining connected and productive throughout the day. Say goodbye to tangled wires and enjoy the freedom and convenience that Bluetooth neckbands provide, enhancing your on-the-go music experience like never before. 
Portable devices have developed into essential tools that improve our daily activities. These technologies offer flexibility and convenience, from wireless earbuds that deliver rich audio experiences to portable chargers that keep our devices charged. While wireless fast chargers and Bluetooth neckbands streamline our mobile lives, portable speakers and TWS technology elevate our audio experiences. Utilise the power of portable technology to improve the efficiency and fun of your daily activities.