The Best Data Cable for Mobile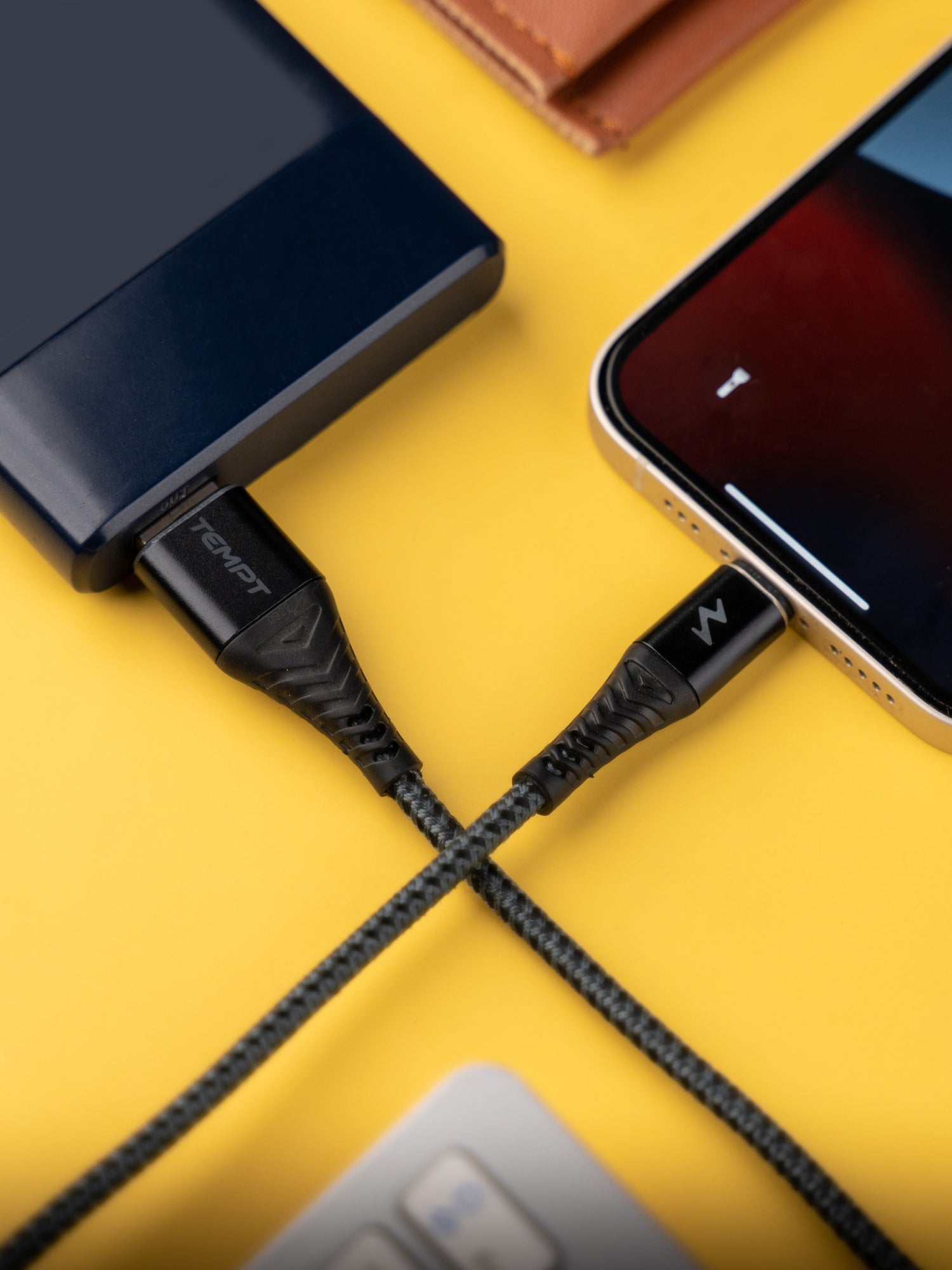 With technology taking over and the horizons of the digital world expanding, having a dependable data cable for your mobile device is critical, and being connected is crucial. A suitable data cable can impact whether you need to sync data, transfer files, or simply require a mobile charging cable. In this post, we'll examine the top data cables on the market and talk about what to look for in a cable to meet your needs. 
 
A reliable data cable is nothing less than a lifeline for your gadgets that enables speedy data transfers and efficient charging. A solid data cable guarantees an uninterrupted experience by ensuring a steady connection between your device and the computer or power supply. Dealing with a data cable that frequently disconnects or ineffectively charges your device is annoying. To prevent these inconveniences, it is a smart choice to spend money on a high-quality data cable. 
 
Wondering why you need a smart and efficient data cable? 
There are various advantages to connecting your mobile device with a high-quality data cable, including: 
Reliable Charging: A good data cable minimizes the chance of disruptions and slow charging by ensuring a steady and dependable charging experience.

Effective File Transfer: You can transfer files more rapidly thanks to faster data transfer speeds, which boosts productivity and helps you save time.

Durability: Long-lasting data cables reduce the need for frequent cable replacements and ultimately save you money.

Reliable data cables are made to function flawlessly with a variety of gadgets, ensuring compatibility across numerous brands and models.





Make the right choice while picking out the

best data cable

based on the following factors:

 
 
Durability:  
A high-quality data cable should be made of nylon braided or strengthened cables, for example. These cables provide greater sturdiness and wear-and-tear resistance. A strong data cable can survive twisting, bending, and regular use, extending its lifespan. 
Compatibility: 
Make sure the data cable you select works with the charging port on your mobile device. Connector types used by various gadgets include USB-C, Lightning, and Micro USB. A cable that is compatible with the port on your device will ensure appropriate operation. 
Charging Speed: 
Think about how quickly the data cord charges. Look for cords that can support Power Delivery (PD) or Quick Charge, two fast charging technologies. These cables can drastically shorten the time it takes for your mobile device to charge and provide electricity to it effectively. 
Quick Data Transfer: 
Choose a data cable that allows high-speed data transfer if you routinely transfer files or sync data between your mobile device and computer. You may transfer huge files quickly using USB 3.0 or USB-C connectors because of their quicker data transfer rates. 
Cable Price: 
Consider the price range for these cables before buying the desired one. Efficient cables might be a bit expensive out there, so in such a case, you may want to switch to a brand that does not only help you with the tech aspect of it but also ensures that you don't burn the money just like that. One such brand would be Tempt, which would provide you with exactly what you need.
Take into account the following advice to maximize your data cable's performance and extend its lifespan: 
*Avoid over-bending or over-twisting the cable because these actions can harm the internal wires. 
*Instead of pulling on the cable itself, disconnect it by firmly holding the connector. 
*Avoiding abrupt bends or knots while coiling the data cable loosely is essential for proper storage. 
*Keep the wire out of the sun, dampness, and other harsh elements. 
*Check the cable for wear or damage on a regular basis and replace it if necessary. 
 
To ensure a dependable and trouble-free charging and data transfer experience, it is essential to invest in the best data cable for your mobile device. When selecting a data cable, consider its compatibility, robustness, charging speed, data transmission speed, and length. For your needs, Tempt India provides good possibilities. A high-quality data cable not only guarantees effective charging and data transfer but also increases the cable's longevity. Use the advice provided to extend the life of your data cable and have a smooth mobile experience.