Make Your Party More Amazing With The Best Speakers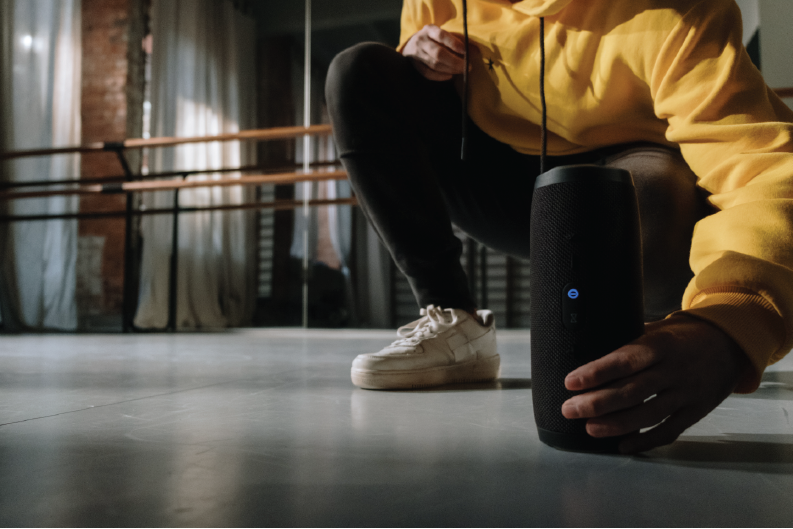 Parties are incomplete without music and to set the mood right you need a thumpy bass, an energetic and crystal clear sound. Your playlist and the sound can keep the vibe in place and to do so all you need is an outstanding speaker that can play the tunes and sweep you off your feet, metaphorically! 
 
For a party of 2 or 20, you definitely need the best speakers to get it going. Party speakers are often subject to the same rules that apply to Bluetooth speakers. As a result, you must consider the Bluetooth speaker's wattage, build quality, and other relevant factors. Here is a quick breakdown of the key considerations you should make when choosing the best party speakers for your needs.  
Wattage: 
Check the party speaker's wattage; the higher the wattage, the better and louder the sound will be.  
Design

 
Check that the speaker has a water resistance rating so you may use it close to water sources like swimming pools and is constructed of high-quality materials for lengthy durability. 
Multiple connectivity options: 
Make sure the speaker has several connecting choices, including Bluetooth wireless connectivity for wireless music streaming, audio, and audio-out ports, a mic port (some may have two mic input ports for Karaoke), a guitar input, USB, and more. 
Battery Life: 
Party speakers must have a long battery life so that you can party for as long as you like without having to worry about running out of power. 
 
For audiophiles, a portable Bluetooth speaker is the ideal travel companion. Because it is portable, you can listen to music pretty much anywhere you want. Compared to a smartphone, you will also receive much better and louder audio. This implies that you can take it on treks and excursions. Of course, you could also utilize it inside your home if you are hosting a party. 
 
Understanding your requirements and the product offerings is a task and the better you choose, the better the output. Listing down some best party speakers for you to pick from; 
 
1. JBL Clip 4 
The most recent model in the long-running Clip series is the JBL Clip 4. A convenient carabiner clip is included with Clip 4 so you can attach the speaker to just about anything. The speaker is additionally waterproof and dustproof, making it ideal for hiking and trekking. 
 
2. Mivi Roam 2 
For those seeking an economical option, the Mivi Roam 2 is a solid choice. However, just because something is inexpensive does not necessarily mean that it is of inferior quality. To begin with, this little speaker has a built-in microphone and is water-resistant. The latter is useful when you pick up your phone to use the digital assistant or when you receive a call. 
 
3. Tempt Juggler 
Massive 52mm drivers in a powerful Bluetooth speaker provide ear-shattering bass. The Tempt Juggler's powerful, clear sound makes it the ideal wireless speaker for parties. The Tempt Juggler speaker has an integrated TWS that can be disconnected for never-ending fun. Tempt Juggler portable wireless Bluetooth speaker is constantly at your side, whether the party is private or public. Wireless TWS provides an unbelievable music experience with 13mm big bass drivers. A portable Bluetooth speaker is the ideal entertainment station. Lightweight Bluetooth soundbox with convenient portability. 1200 Mah battery is included for extended outdoor gatherings. Party speakers are ideal for traveling with you wherever you go. The little portable speaker's latest Bluetooth version, V5.1, makes connecting simple. 
4. Sony SRS-XB 13
The Sony SRS-XB13 takes its designation as a portable device seriously. The speaker is incredibly portable because of its 253gm weight. Don't, however, consider its diminutive stature to be a deterrent. A passive radiator and a full-range speaker are both included in the speaker. The speaker is also resistant to dust and water. 
 
5. Boat Stone 620  
The boAt stone might be exactly what the doctor ordered if you're looking for something that is priced reasonably yet still produces tremendous sound. Most customers should be satisfied by the powerful 12W sound output that this portable Bluetooth speaker provides. Additionally, it has a TWS feature that allows you to combine two speakers for better audio.