How to Select the Ideal Strap for Your Best Smartwatch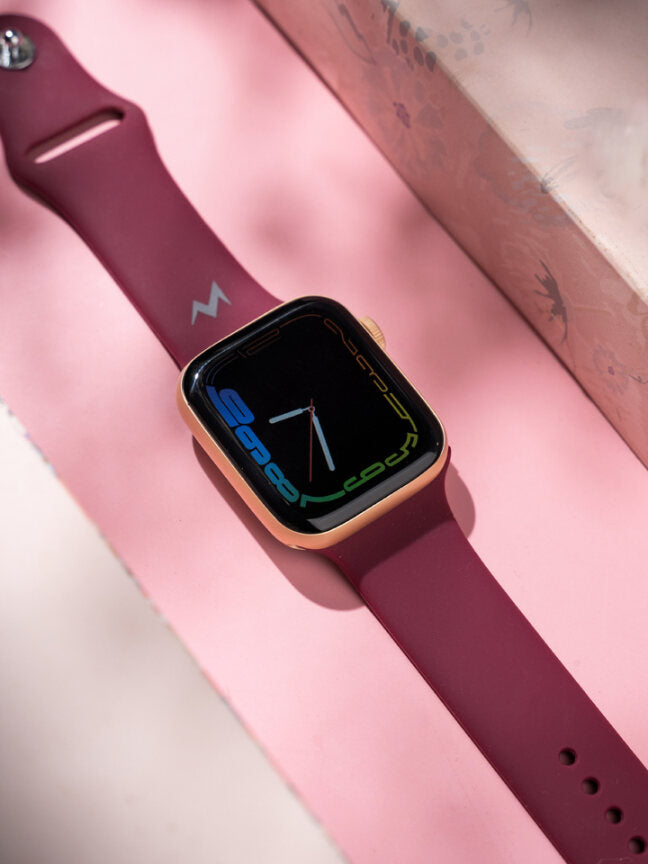 Selecting a smartwatch strap is an important decision that can have a big impact on your whole smartwatch experience. The strap is essential to the device's functionality and appearance, both in terms of material and design. Purchasing the ideal watch strap that completes your look or ensemble becomes just as important as the watch's style and design.
We are going to take a deep dive into the details of smartwatch straps in this comprehensive guide, where we will examine the durability of rubber straps, and consider the variety of alternative band materials. To help you choose the best smartwatch for you, let us dissect the decision-making process.
Choose a Smartwatch Strap
Comfort, longevity, and general satisfaction are all significantly impacted by the quality of your smartwatch strap. Two main options are commonly distinguished in the market: the sturdy rubber band and the wide variety of substitute band materials. Let us examine each choice so you can make an informed choice.
Rubber Strap
Rubber straps have carved a niche for themselves in the smartwatch world, renowned for their durability and flexibility. If you exercise vigorously, have an active lifestyle, or are often in rough environments, a rubber strap could be the perfect accessory.
Rubber's natural durability guarantees that your smartwatch will be able to endure daily rigours. Additionally, because of its water resistance, it is a great option for swimmers or anyone who frequently comes into contact with moisture. Maintaining the impeccable look of your smartwatch for a longer duration is effortless, thanks to the ease of cleaning.
Stainless Steel Bands
Stainless steel bands bring an element of durability and elegance to smartwatches. Crafted from high-quality steel, these bands are resistant to corrosion and scratches, ensuring a long-lasting accessory. The polished finish gives a sophisticated look suitable for formal occasions, making stainless steel bands a popular choice among individuals who appreciate a seamless transition from the workplace to social events. The weight and sturdiness of stainless steel add a premium feel to the smartwatch, making it a statement piece.
Leather Bands
Leather bands exude sophistication and are often the go-to choice for formal or professional settings. The supple nature of leather provides a comfortable fit, moulding to the contours of your wrist over time. While not as rugged as rubber, leather bands age gracefully, developing a unique character that adds value to your smartwatch.

Metal Bands
Metal bands provide the ideal balance of strength and style. They are typically made of titanium or other metals. These bands are a great option for people who want a polished and sleek appearance because they are strong and scratch-resistant. Metal bands can easily transition from casual to formal occasions, making them versatile accessories for various settings.
Nylon Bands
As a lightweight and breathable substitute for smartwatch aficionados, nylon bands have grown in popularity due to their casual comfort and adaptability. These bands are perfect for daily wear because of their sporty yet relaxed look, which is achieved through the weaving of nylon fibres. Nylon's flexibility and softness guarantee a snug fit by moulding to the curves of the wrist.
Nylon bands are also adjustable, giving users the freedom to alter the fit to suit their preferences. Comfort and style come together with nylon bands, which is why people who appreciate both looks and utility choose them for wearing to the office, the gym, or social events.
Alternative Band Materials
Alternative band materials like Ceramic, Polyurethane etc. offer a plethora of options for individuals seeking a more sophisticated or fashion-forward appearance. These materials come in a variety of styles to suit your taste in addition to adding a touch of elegance. Alternative band materials are superior to rubber in terms of personalization, but they may not be as durable. The ability to seamlessly transition from casual to formal settings makes them a preferred choice for those who view their smartwatch as an expression of their style.
Conclusion
To sum up, the search for the perfect smartwatch strap is an individual endeavour. You can boldly decide between the fashionable variety of alternative band materials and the tough dependability of a rubber strap by striking a balance between durability and aesthetics.
Select your smartwatch strap carefully and wear it with pride, whether you are taking on the great outdoors or making a style statement at a social gathering. You can now make an informed choice with this thorough guide, guaranteeing that your smartwatch becomes more than just a useful tool but also a fashionable accessory that captures your individual style.