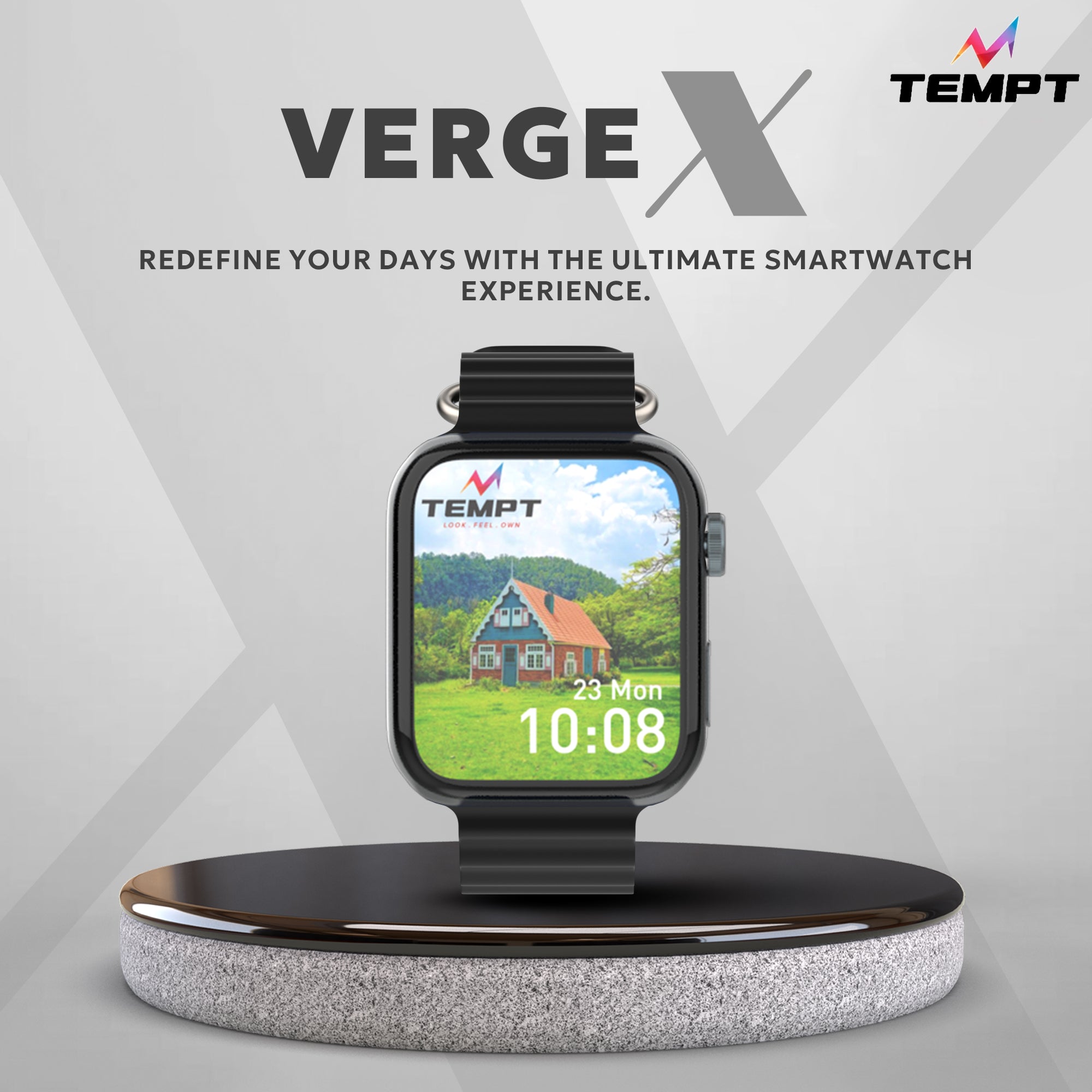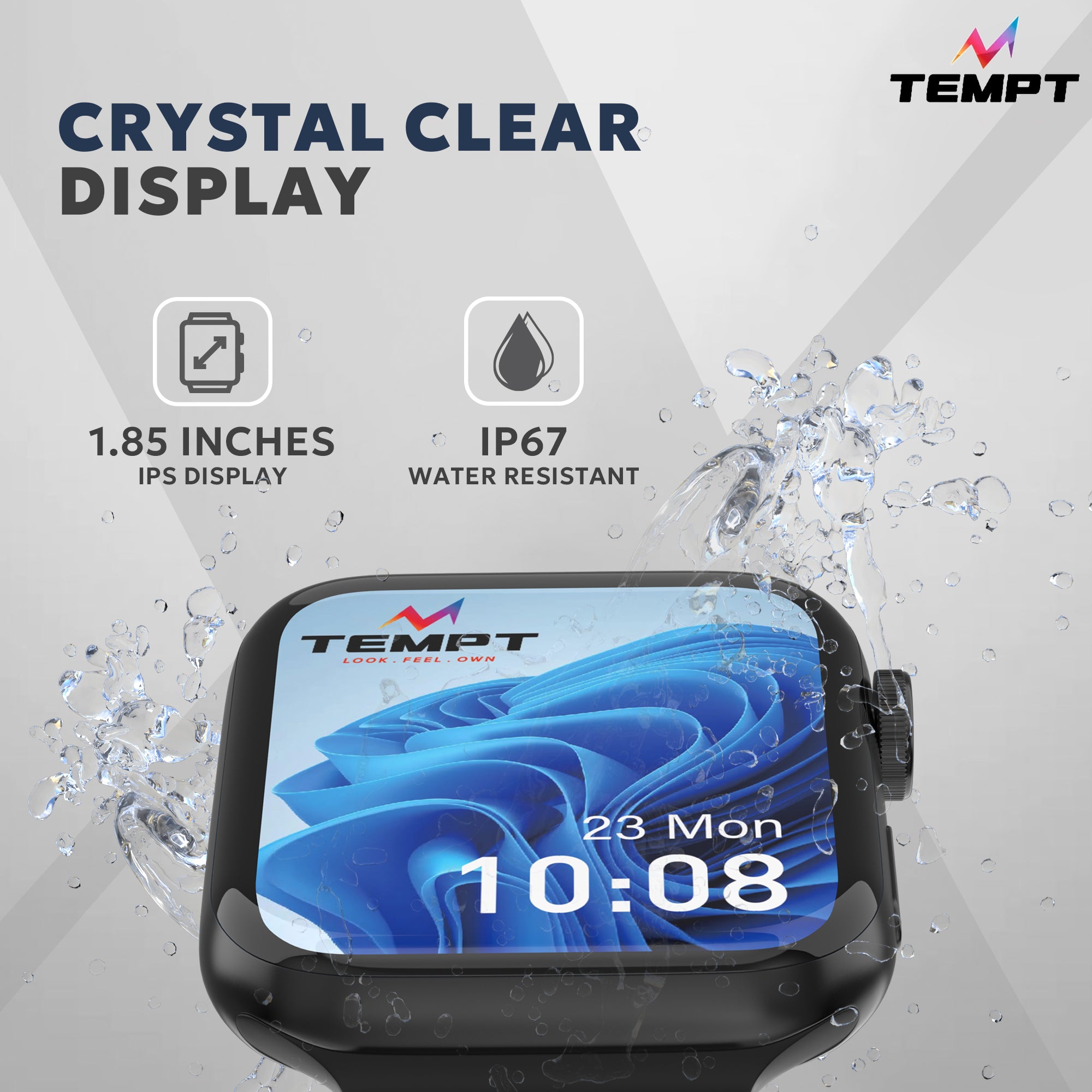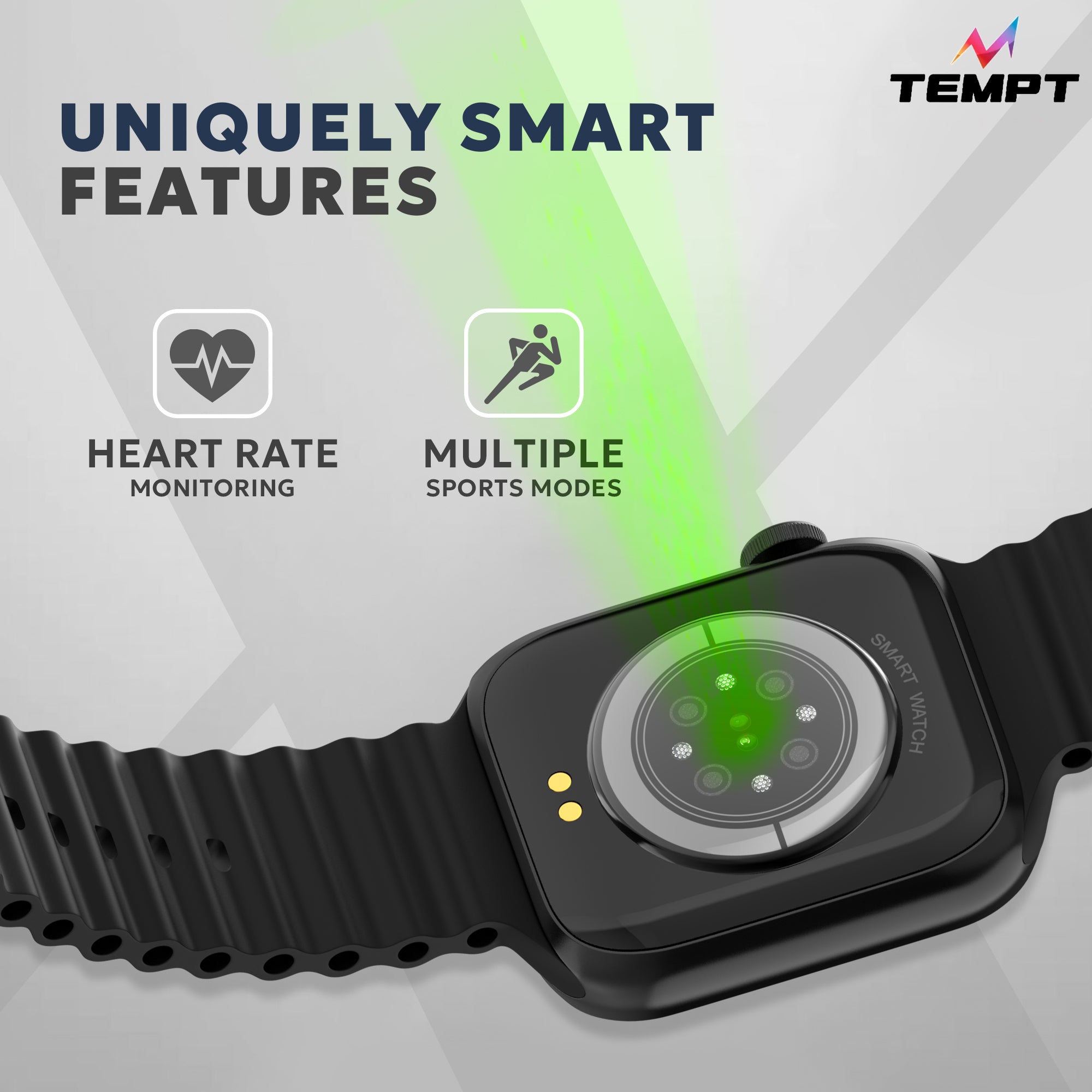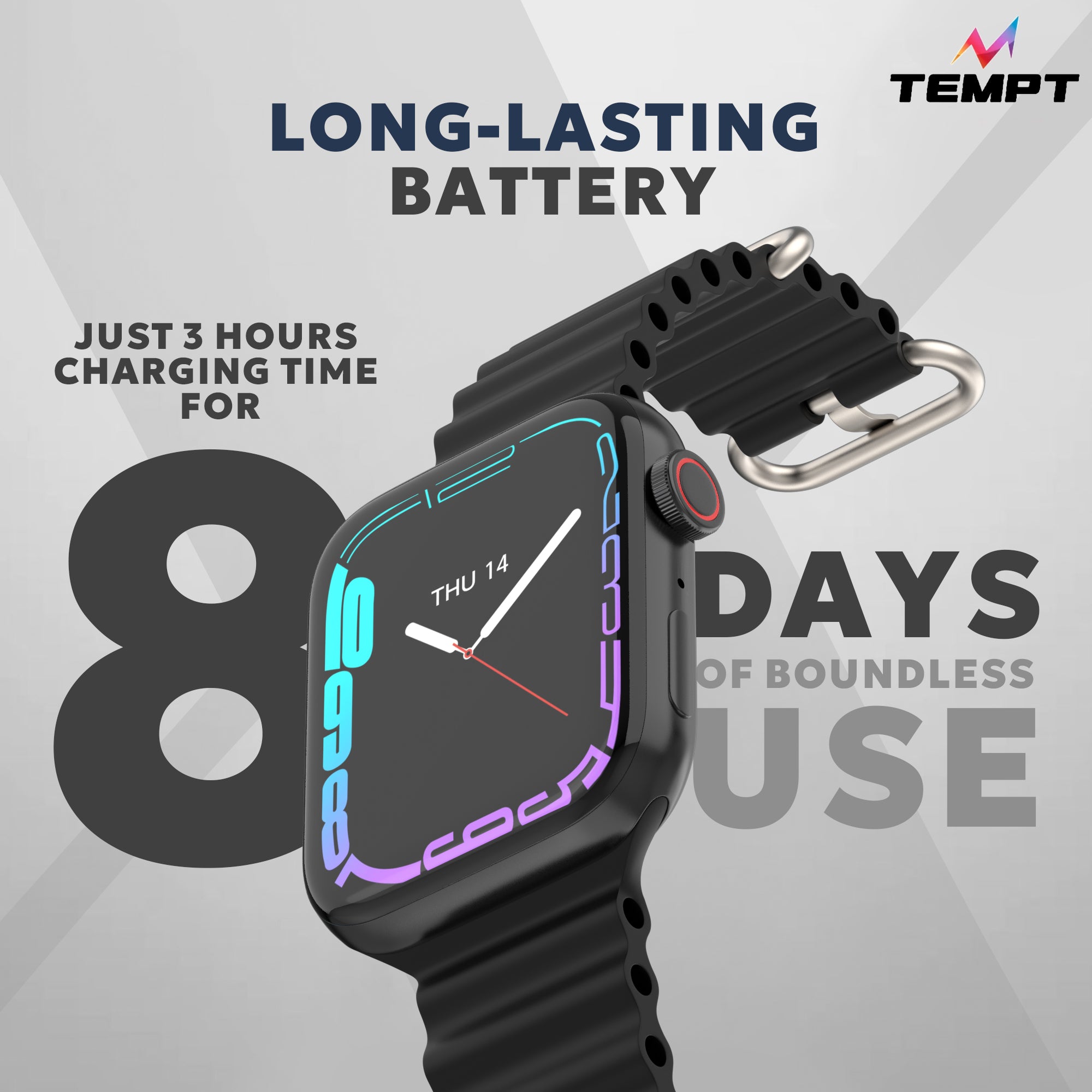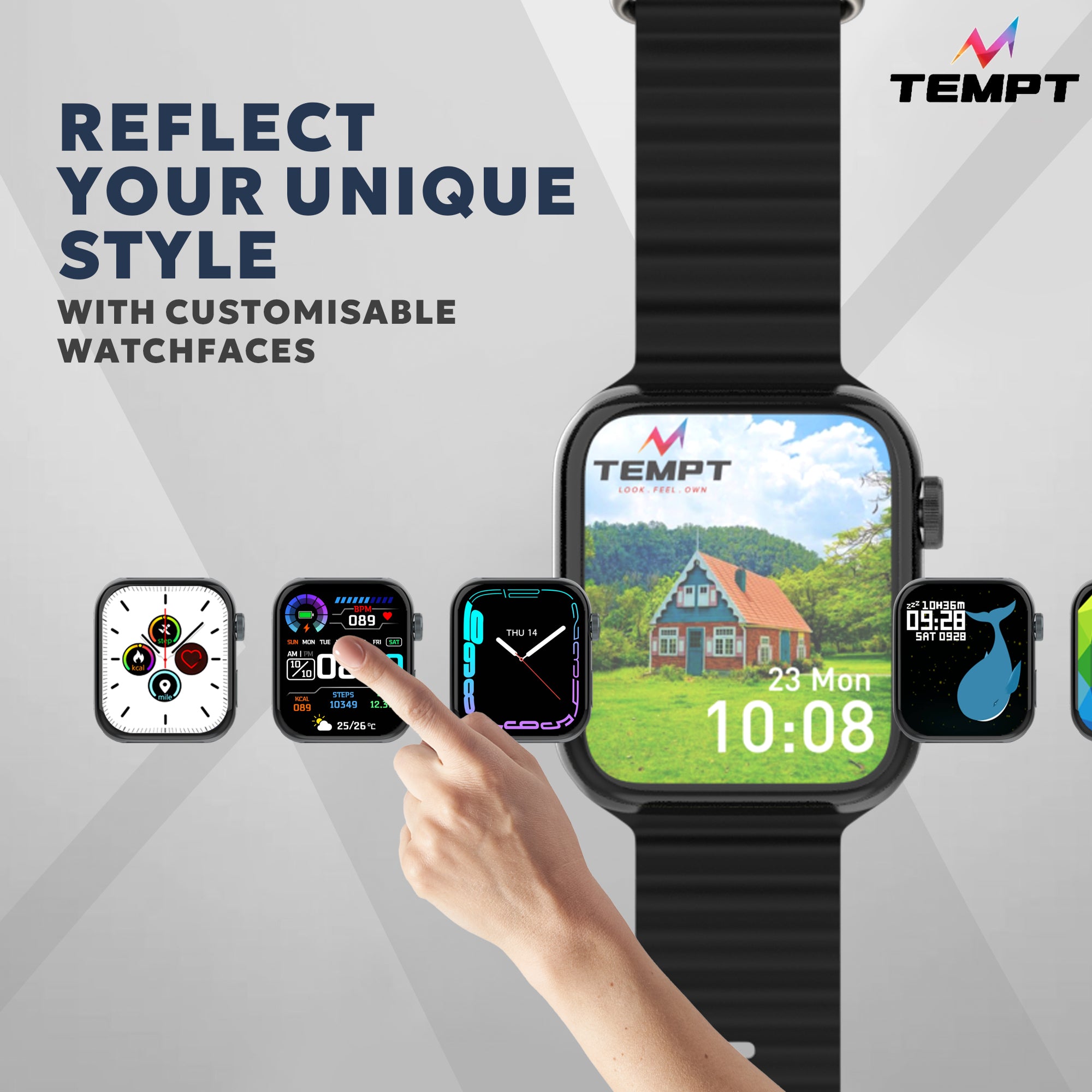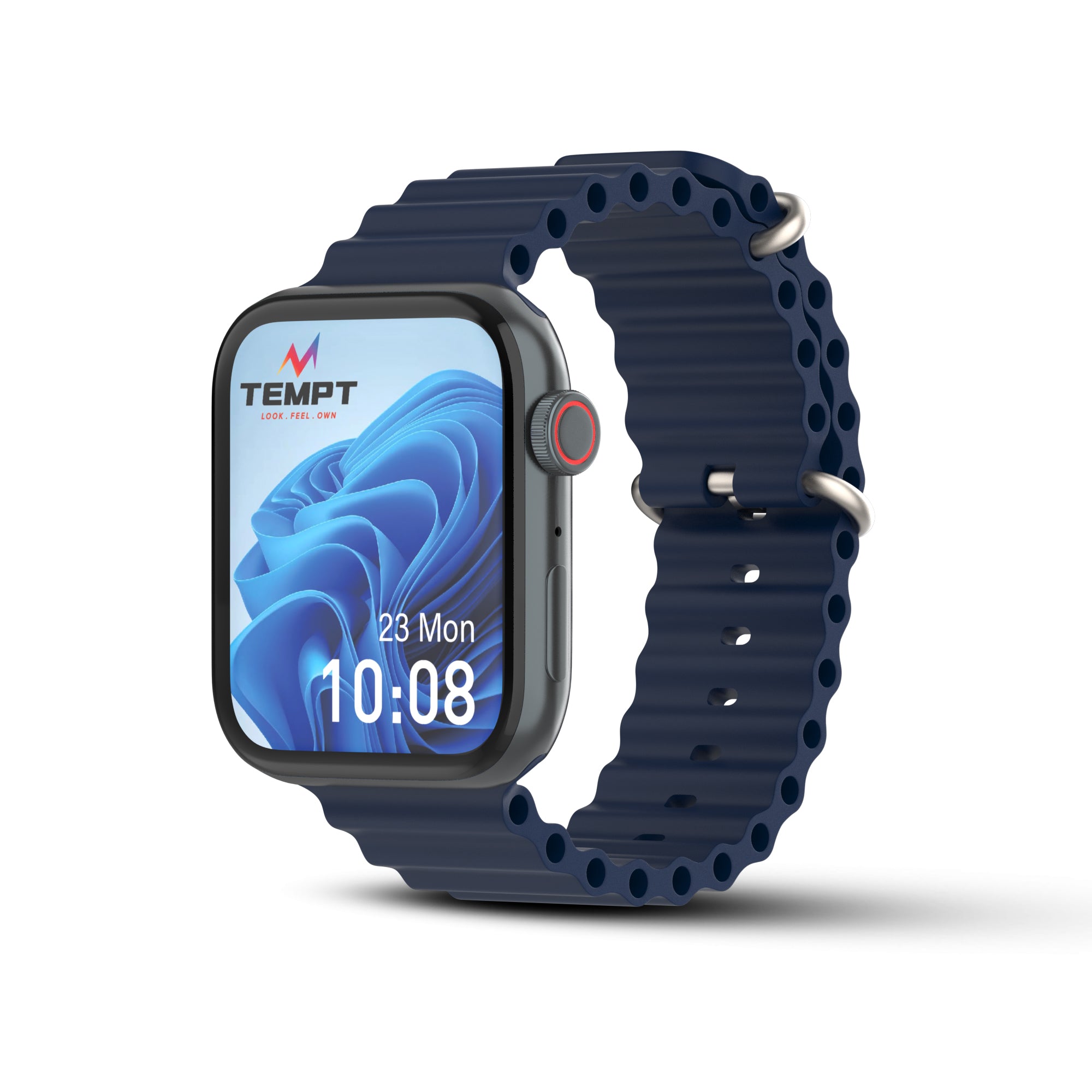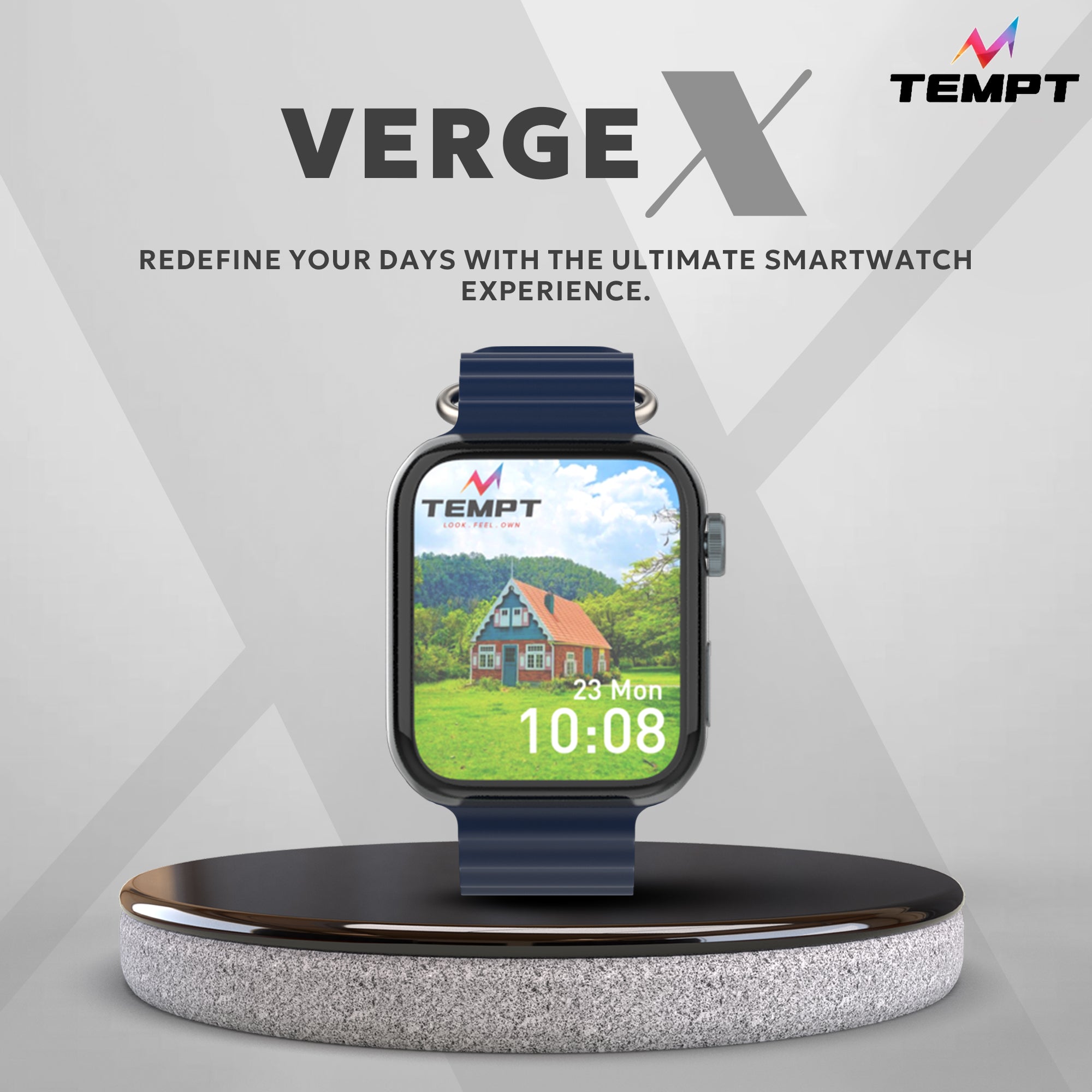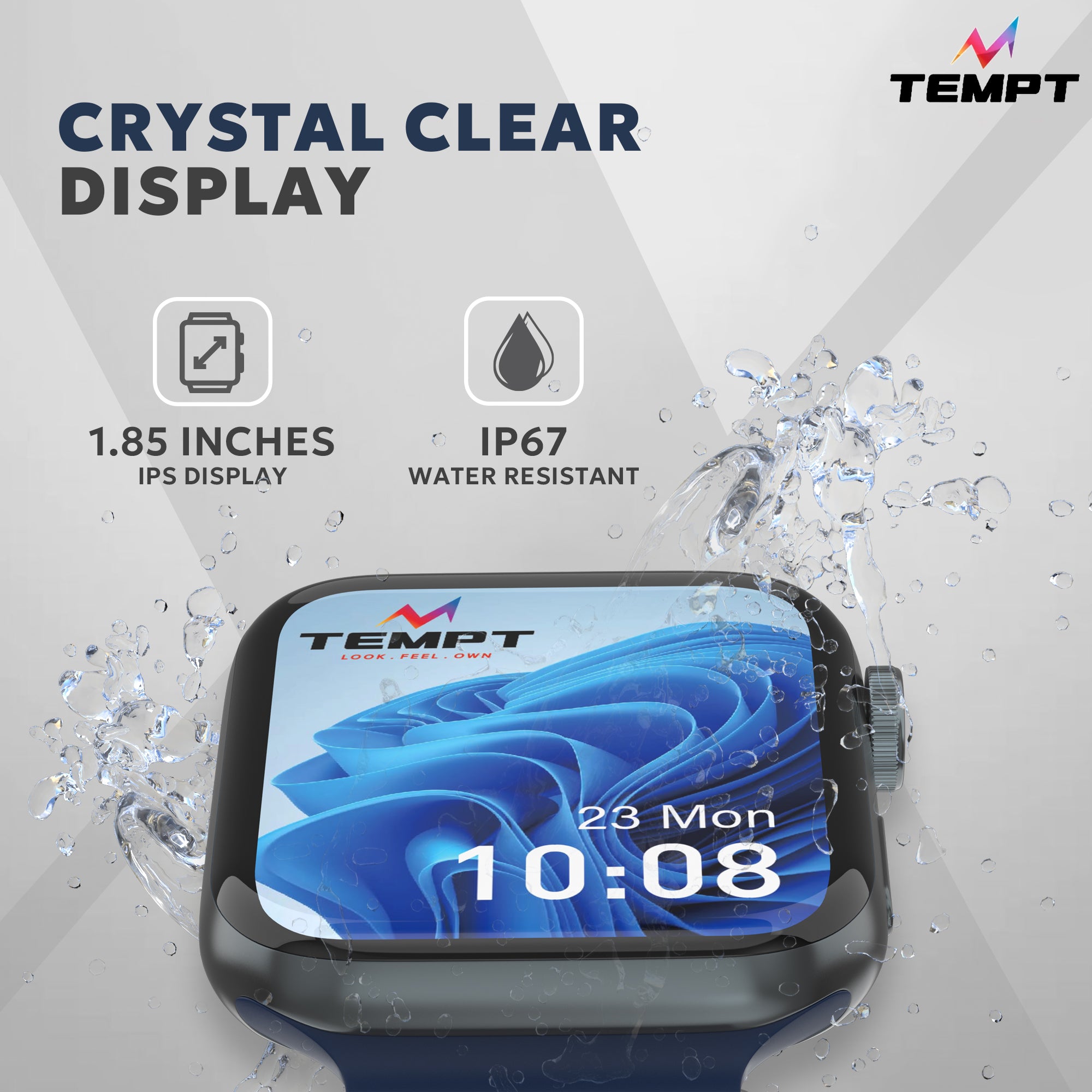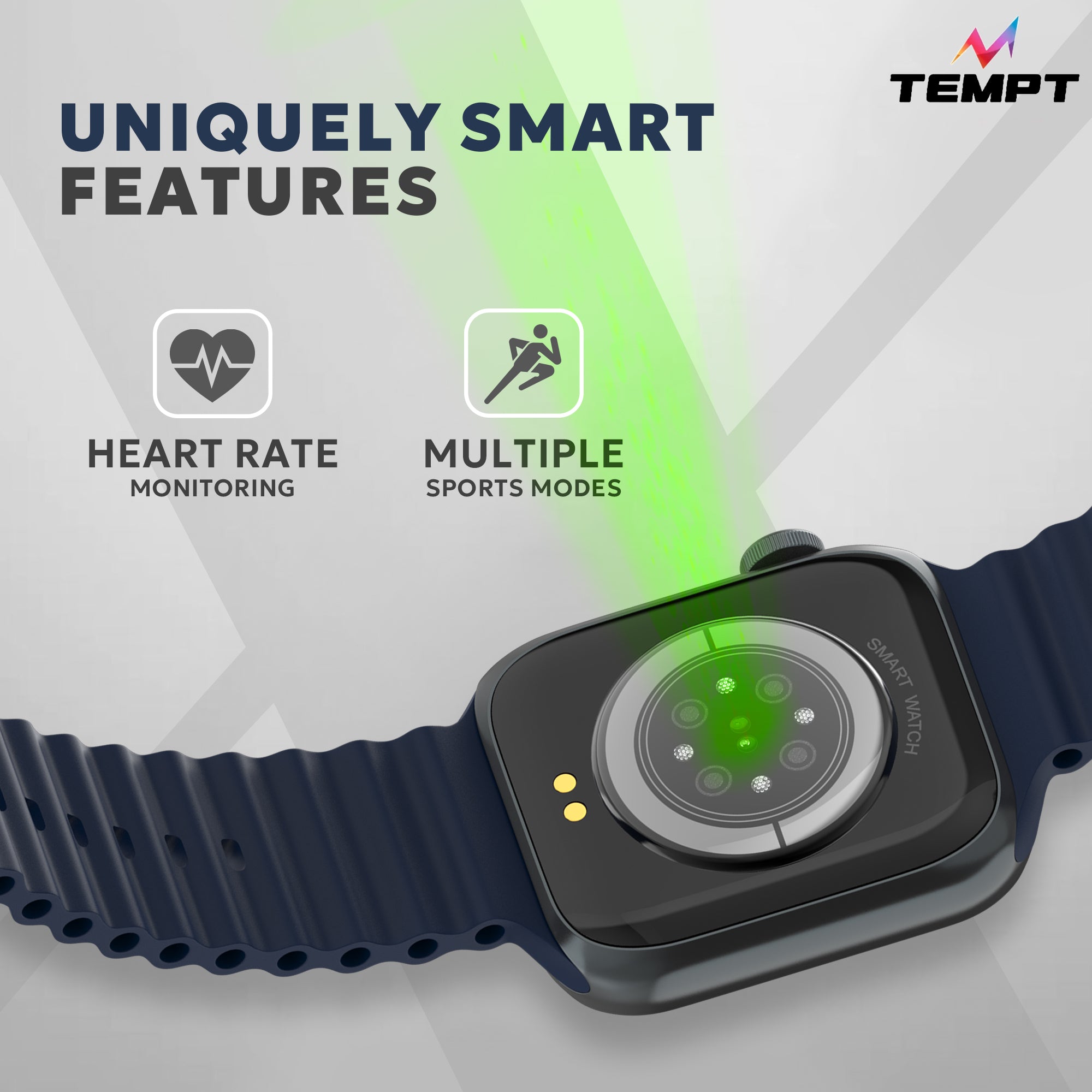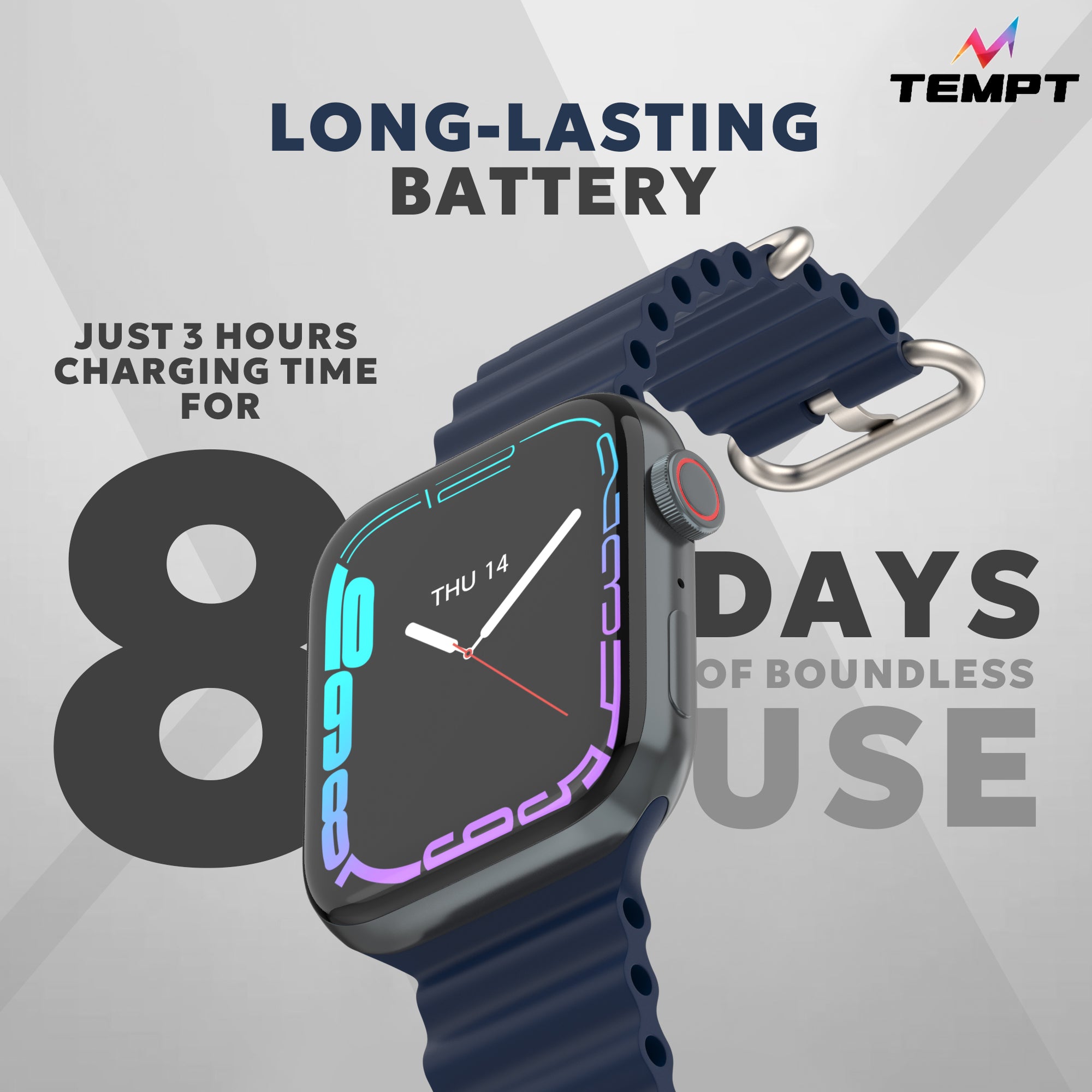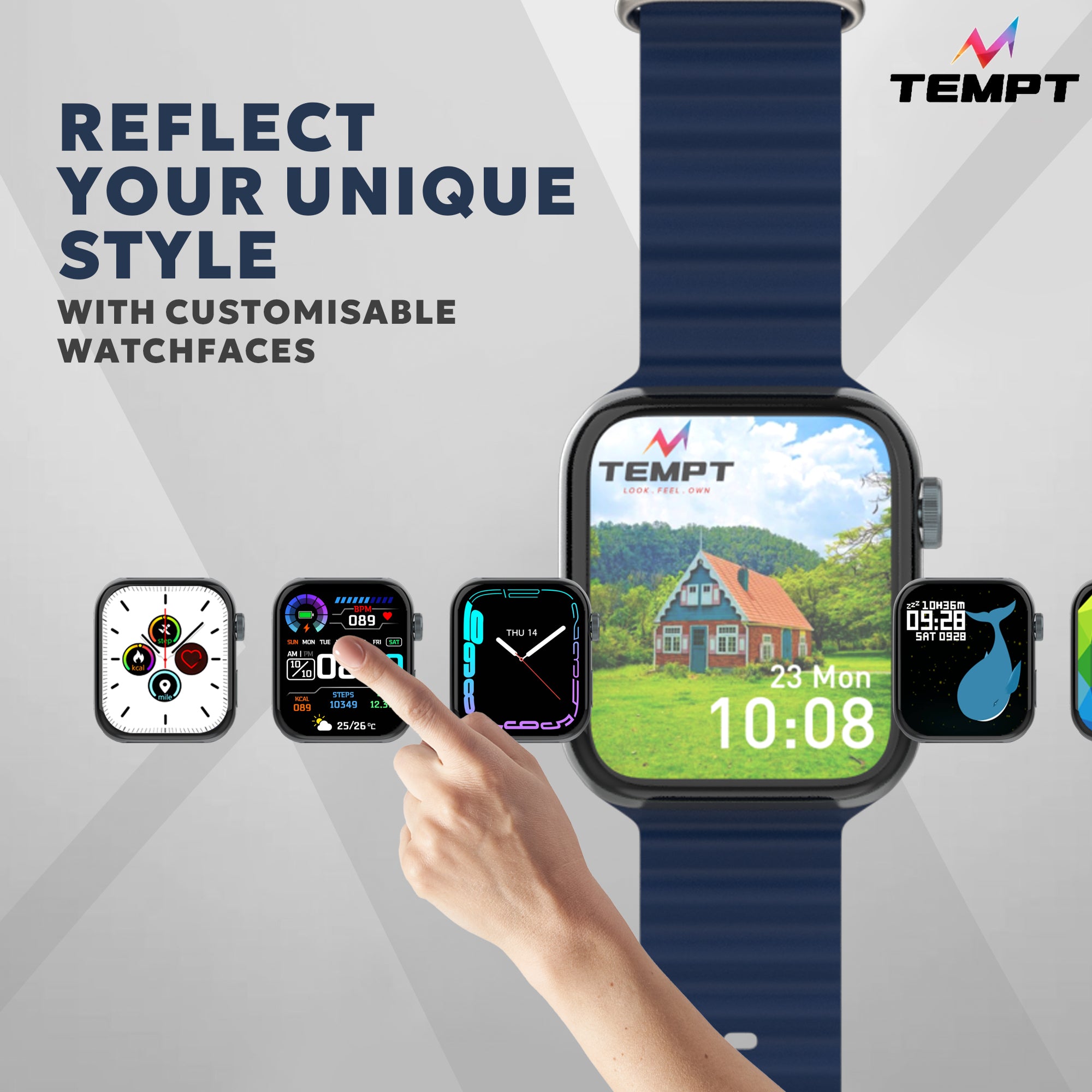 TEMPT INDIA
Verge X
Regular price
Rs. 1,699.00
Sale price
Rs. 1,699.00
Regular price
Rs. 6,999.00
Estimated Delivery
Available Payment methods
646658986
Product Description
Streamlined lifestyle and fitness management: The Tempt Verge X Android smartwatch offers a range of capabilities, from setting alarms and managing reminders to keeping you informed about social updates and weather forecasts, simplifying your daily routines. For sports enthusiasts, it boasts over 60 multi-sport modes and an IP67 rating for dust, splash, and sweat resistance, making it the perfect companion for active lifestyles.

Expansive screen and diverse watch face options: This cutting-edge smartwatch showcases a spacious 1.85-inch square IPS display with a square dial design, providing enhanced visibility. Furthermore, it presents a wealth of customizable watch faces suitable for everyone, catering to both males and females, rendering it a top pick for those seeking a stylish and adaptable smartwatch.

Adaptable screen brightness: Designed for both men and women, this digital smartwatch boasts a customizable brightness setting that reaches an impressive 450 nits, positioning it among the brightest screens available. Its automatic brightness adjustment guarantees ideal visibility regardless of the ambient lighting, solidifying its status as the ultimate smartwatch for your well-being.

Health Tracking Capabilities: Equipped with a range of sensors, the Tempt Verge X Smartwatch keeps a vigilant eye on your well-being, offering insights into essential metrics like heart rate and SpO2 levels to keep you informed about your physical health. Furthermore, it facilitates sleep tracking, calorie monitoring, and distance calculation, empowering you to stay on top of your comprehensive health and fitness goals.

Seamless connectivity and real-time alerts: Functioning as a practical smartphone extension, this smartwatch equipped with calling capabilities enables you to handle calls effortlessly and stay in the loop with instant notifications, including messages, hydration reminders, alarms, and updates from popular apps like WhatsApp, Facebook, and Gmail - all without the need to retrieve your phone.