Best Noise Cancelling Earbuds in India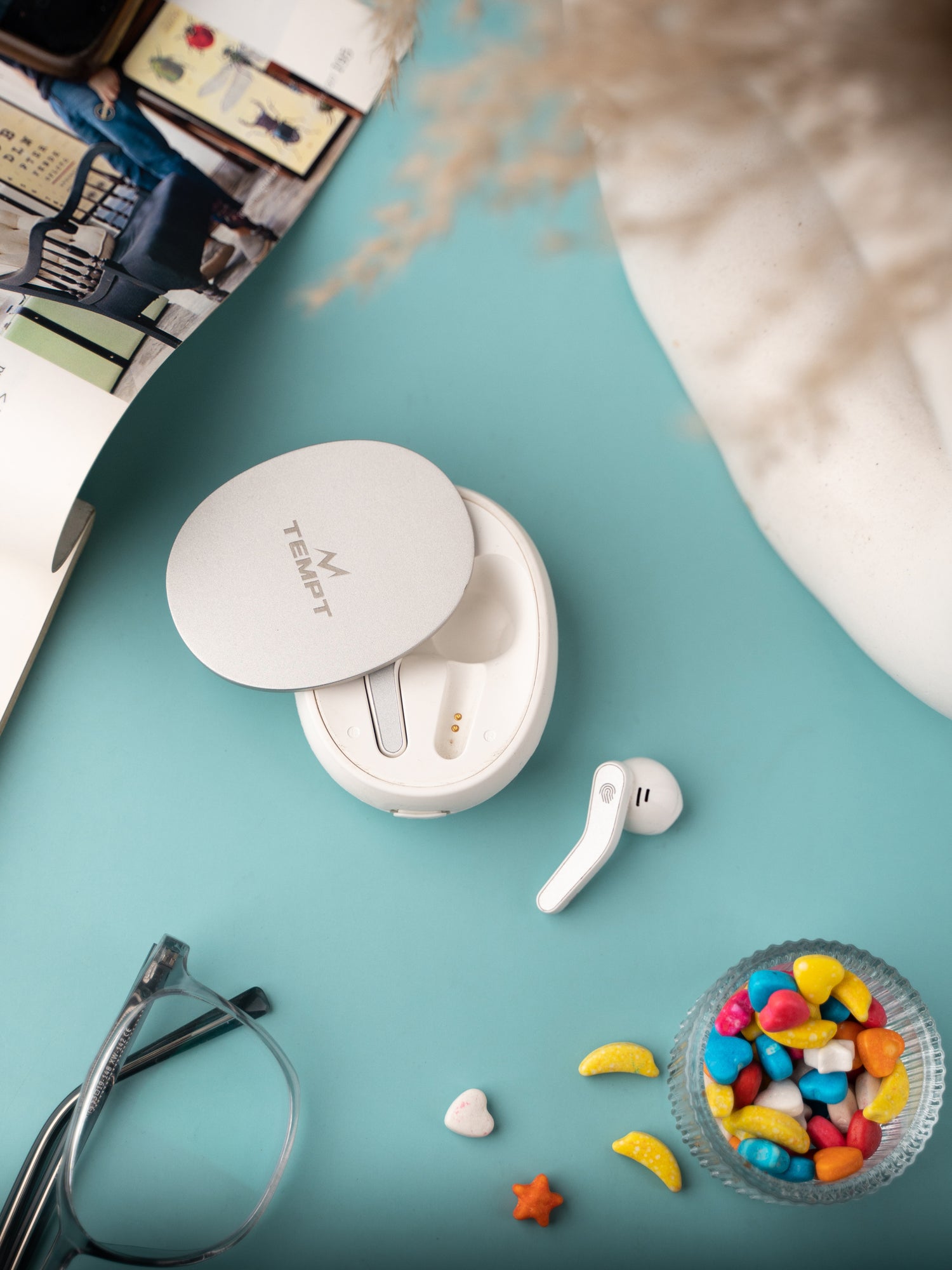 Have you ever imagined a life without music in it?
A life without music is a body with no soul. Where words fail, music speaks. However, some unwanted noises make it disastrous to cope with our favourite melody.
You can not hear music and noise at the same time. _ Henry D. Thoreau
Here, we have designed a series of earbuds to match your vibe according to mood with both active and passive noise cancelling features that will cancel all the noises from your life and add more melody to your busy lifestyle.
In this article we have listed some of the best earbuds of 2023 that eliminates all the officious noises from your music library. The earbuds of Tempt have the most advanced technologies, desirable features along with modern and fashionable style to embrace your own singular individuality which make it the best noise cancelling earbuds in India in 2023.
Tempt earbuds are designed to bring you the best music experience with both active and passive noise cancellation technologies.
Active Noise Cancellation vs Passive Noise Isolation
Passive noise isolation devices produce more effective natural music in comparison to active noise cancellation devices.

PNC devices are more ergonomically designed to nullify the effect of ambient noises naturally

In respect to the quality of sound reduction PNC is a more efficient system than to ANC

PNC is incorporated with custom-kneaded quality which makes it more reliable to the comfort of the people.
Tempt earbuds are exclusively manufactured with latest Bluetooth technologies to provide best connectivity, crystal clear call quality, precise voice detection in noisy environments, activate google assistant, water and sweat resistance, Xtreme noise cancellation with OxyAcoustics technology.
These true wireless earbuds are specially designed in Singapore with OxyAcoustics Technology and are the best noise cancelling device with passive noise cancellation. You can now experience the best quality music with earbuds of 30 HRS playback time, crystal-clear call quality, 6mm bass drivers and IPX5 water and sweat resistant facilities.
 With 16 HRS of music playback this earbud of Tempt will lead you to a musical journey filled with true transparent sound quality and passive ENC. Induced with 5.0 Bluetooth and IPX4 water resistant these earbuds are touch compatible. Now available with 12 months warranty and friendly customer service.
Remove the trash of unwanted noise from outside, experience the best music listening only with a tempt Glider.
Designed with dynamic bass boost drivers, OxyAcoustics technology, passive ENC and 14 mm extra-large bass drivers, Glider is the must buy gadget for all the music lovers.
In this article we have provided you all with some of the best earbuds of Tempt India with noise cancellation quality. These earbuds are specially designed by Tempt to make your musical journey more adventurous and peaceful.
So, make a quick visit to our site https://temptindia.com/ & bring home the best noise cancelling earbuds in India in 2023. We are all here to meet your needs with our products and assure you with the best service so you can look, feel & own good with Tempt.