Explore Tempt Best Smart Watch Series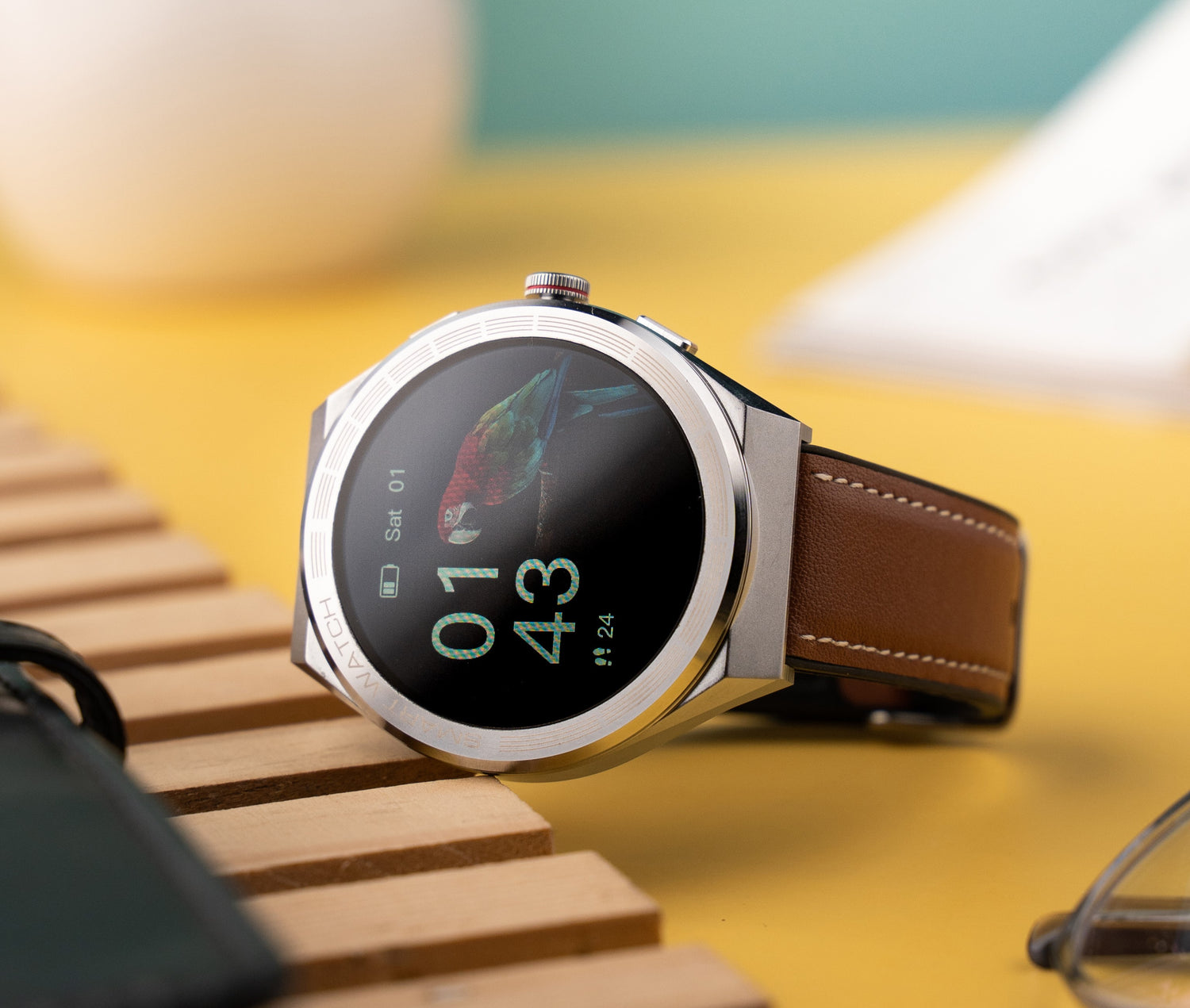 The popularity of smart watches has grown recently since they provide a variety of features beyond just telling the time. These accessories, which can be worn on the wrist and are effectively tiny computers, give users access to a variety of data and capability. The most practical gadgets now are smartwatches, which are unquestionably the next big thing in technology. They are now essential for anyone who enjoys staying in touch and informed about their daily activities, and they are also, of course, incredibly cost-effective and for the win we need the best smart watch available to us.  
 
Active individuals who believe in productivity are always on the move and they keep looking for the best smart watch in the market to be able to stay up-to-date and relevant. In the league of smart watches, there are several options in the market, but we will tell you why a Tempt Smartwatch is the best smart watch, where they are all priced differently, ranging from extremely affordable to high-end models. These budget smart watches are giving a tough competition to other brands in the market. 
 
Do you really need a smartwatch? 
And the answer to that question could be yes or no depending on your needs and lifestyle. 
Depending on the model, the specifications for a smartwatch may change, but some of the standard specifications that proves why you need a smartwatch with you include: 
-Compatibility: The user's smartphone or other devices that they intend to use the smartwatch with should be compatible with it. An Apple Watch, for instance, would only function with an iPhone and not with an Android device. But Tempt watch is the best in the field or you can say that best android watch that connects with android as well as iOS. 
-Battery life: A smartwatch's battery should be able to survive through an average day of use. Model-to-model variations in battery life mean that some watches would need daily charge while others might last for several days. 
-Display: Even in direct sunshine, the display should be crystal clear and simple to read. OLED or AMOLED screens, which can offer superior contrast and clarity, may be used in some smartwatches. 
-Connectivity: In order to access apps and other online services, a wristwatch must be able to connect to the internet, either over Wi-Fi or cellular data. 
-App Support: Smartwatches should enable a wide variety of apps, including those for fitness, communication, and productivity. 
-Design: A smartwatch's appearance is crucial since it should be appealing to the user and pleasant to wear. 
 
A stylish Smart Watch on Budget? 
You've come to the correct place if you are looking for the good budget smart watch of this generation that will keep you informed about your fitness, your day-to-day activities and all your important conversations.  
 
Tempt on that part has the best and budget friendly smart watch series to offer under Rs.5000 with incredible features that outshine all the other proclaimed smart watches in the market. One of the hero products under the budget smart watch category is Tempt Edge Pro that has an Edge to Edge Amoled Display of 1.51inches that is always on. Sufficing for other key features throughout the entire budget smart watch series that Tempt offers, every smart watch is different from the other in terms of design, features, capabilities and each one of them is a standout product. More carrying the legacy are, Tempt Verge Pro, Tempt Verge, Tempt Spark and Tempt Streak. Tempt is renowned for producing high-quality timepieces at competitive costs. 


An easily accessible smartwatch is an extension of a smartphone. They are simple to use for a range of apps and let you stay connected when you are out and about because they are permanently fastened to the wrist. There are several alternatives available for you to select from, depending on what is most essential to you. Smartwatches can be used to make calls, send messages, and do a variety of other things directly from them. Some are designed specifically for sports, while others are made for people who have hectic professional lives.  
 
 Tempt magnificent series of smartwatches are for you? 
People with young mindsets, bold persona are the ones that Tempts fit well with. Tempt sees its consumers as fierce and strong individuals who try for their tempts. Tempt manufactures smart watch series that supports both android and iOS users and they take pride in creating items of the highest quality and value. Certain smartwatches are, nonetheless, worthwhile investments and tempt smart watches mark its position in this competition.