What to consider while choosing a wireless charger in 2023?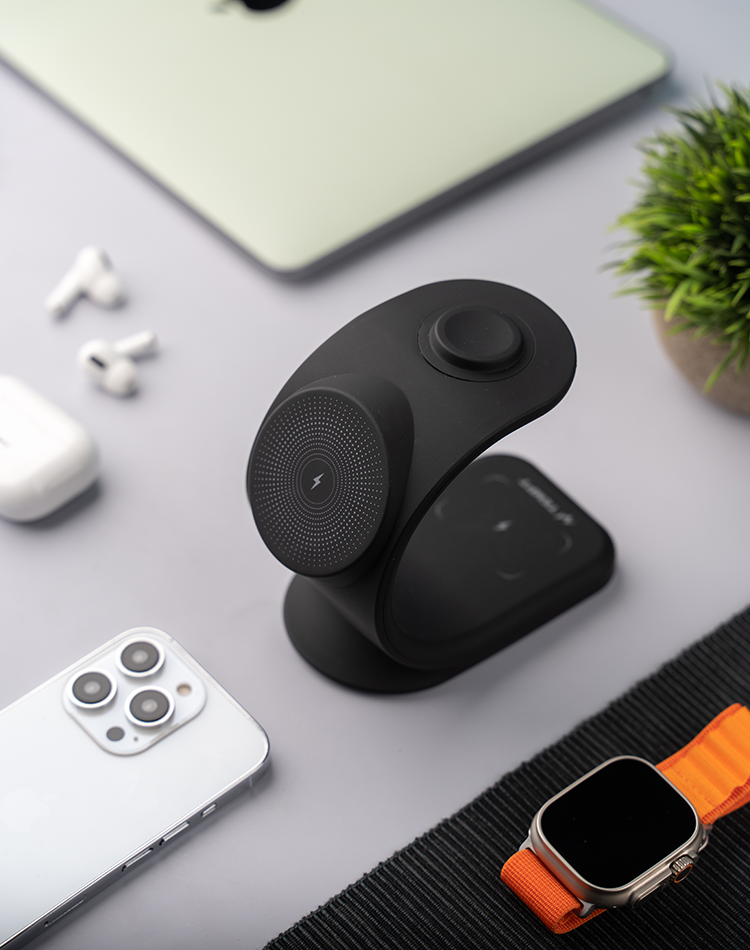 With the advent of technology, wireless chargers have taken the best place in the market. Gone are the days of tangled wires and incompatible charging ports. Instead, we now have the luxury of simply placing our devices on a wireless charging pad and letting it do the rest. As we enter 2023, it is essential to consider what to look for when choosing the best wireless charger for your needs. 
Zap it up with fast charging Speed 
Firstly, wireless chargers need to be high on power and performance. No one wants to wait hours for their devices to charge, and a charger ensures that you can get back to using your device in no time. A wireless fast charger provides faster charging speeds than traditional wired chargers, making it the perfect choice for busy individuals who are always on the go. 
Compatibility is Key 
Another factor to consider when choosing the right wireless charger in the present day is compatibility. The best wireless charger for iPhone, for instance, needs to be compatible with your device's charging capabilities. Apple's latest devices, such as the iPhone 14, support up to 15W of wireless charging, so it is important to choose a wireless charger that can support this feature. In contrast, older devices may only support up to 7.5W of wireless charging. Therefore, it is crucial to check the specifications of both your device and the charger to ensure that they are compatible. 
One for all and all for one 
A 3 in 1 charger is also a popular choice in 2023. This type of wireless charger allows you to charge multiple devices at once, making it an ideal choice for households with multiple devices or for individuals who need to charge their phone, smartwatch, and wireless earbuds simultaneously. A 3 in 1 charger can also help to reduce clutter and save space, making it a practical and convenient choice. 
Cordless and Carefree 
A wireless charging pad is another option to consider when choosing the best charger. It provides a flat surface for your device to rest on while it charges, and it eliminates the need for cords and cables. It's also a great choice for those who prefer to charge their device while still being able to use it, as you can easily pick up your device and use it without the hassle of unplugging cords. 
The Fast and Compatible Charger 
In addition to compatibility and convenience, a fast wireless charger is a must-have feature in 2023. A wireless charger provides faster charging speeds than traditional wired chargers, and it is ideal for busy individuals who don't have time to wait for their devices to charge. A fast wireless charger can also be a great option for those who travel frequently, as it allows you to quickly charge your device while on the go. 
Safety First 
When choosing the best charger in 2023, it's also important to consider safety features. A wireless charger that has overheating protection, overcharging protection, and short-circuit protection can help to prevent damage to your device and ensure that it charges safely. These safety features can also help to prolong the life of your device, making it a worthwhile investment in the long run. 
Price vs. Performance 
Finally, price is another factor to consider when choosing the best charger. While a high-end wireless charger may offer more features and faster charging speeds, it may also come with a higher price tag. However, it's important to remember that investing in a high-quality charger can save you money in the long run by prolonging the life of your device and reducing the need for replacement chargers. 
In conclusion, choosing the best wireless charger in 2023 requires careful consideration of several factors. Compatibility with your device, a 3 in 1 charger, a wireless charging pad, fast charging speeds, safety features, and price are all important factors to consider when making your selection.