Unleash the power of sound with Bluetooth speakers.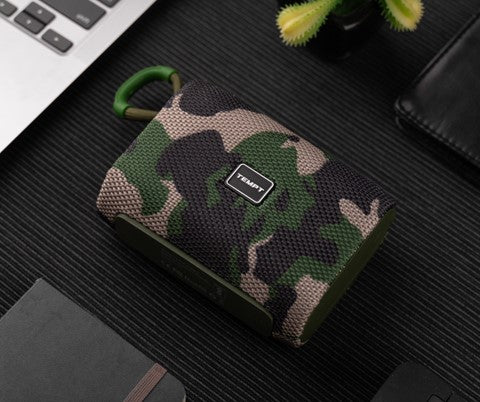 Bluetooth speakers have become increasingly popular in recent years as more people have turned to wireless audio solutions for their music needs. These portable speakers allow you to stream music from your smartphone, tablet, or computer without the need for any cables or wires, giving you the freedom to take your music with you wherever you go. Before buying a Bluetooth speaker, you should consider several factors, including sound quality, battery life, portability, connectivity, etc. The sound quality and performance of Tempt Bluetooth speakers offer unparalleled clarity and precision. Music enthusiasts, whether at home or at a party, will love these wireless Bluetooth speakers. 
Experience music like never before with the convenience of high-quality Bluetooth speakers. 
There are several advantages to using portable Bluetooth speakers over traditional speakers that require a wired connection. A Bluetooth speaker offers many advantages, including portability, which is one of the most appealing and basic features one might look for. The speaker has no wires, so you can take it anywhere, whether to the beach, on a camping trip, or to another room in your house. Bluetooth speakers are amazingly easy to use. Connect them wirelessly to your phone or other device, and control playback at your fingertips. Bluetooth speakers can also be paired together to create a multi-room audio system. This allows you to play music in different rooms of your house simultaneously or to create a stereo pair for a more immersive listening experience. Overall, a good portable Bluetooth speaker is a versatile and convenient device that adds up to a fun time and helps you enjoy high-quality audio anywhere you go. 
Best Portable Speakers 
Due to their lightweight and small size, the Tempt portable speakers let you bring your party to every corner, wherever you are. Up to 15 hours of playtime can be enjoyed with these wireless speakers with thunderous bass and high-definition sound. If you are looking for something that fits any occasion or can handle all outdoor parties, these are the perfect addition. Aside from boosting your music, they are also stylish and convenient, making them a standout! 
Not only does it help with listening to music better, but mini-Bluetooth speakers are a popular choice for those who want to listen to music or podcasts on the go or in places where there is no access to a power outlet, such as at the beach or on a camping trip. These headphones are ideal for binge-watching your favourite series or simply listening to soothing music in the background to concentrate. Despite their size, do not underestimate them! Despite their compact size, these speakers offer excellent sound quality. The sleek design makes them easy to pack in any bag. A seamless listening experience is provided by their easy-to-use controls.  
Bluetooth speakers are a great option for anyone who wants to listen to music on the go without the need for cables or wires. By considering factors such as sound quality, battery life, portability, connectivity, and additional features, you can find a Bluetooth speaker that meets your specific needs and preferences. Stream your favourite tunes effortlessly with the Tempt Bluetooth speaker.