Best Smartwatches for Men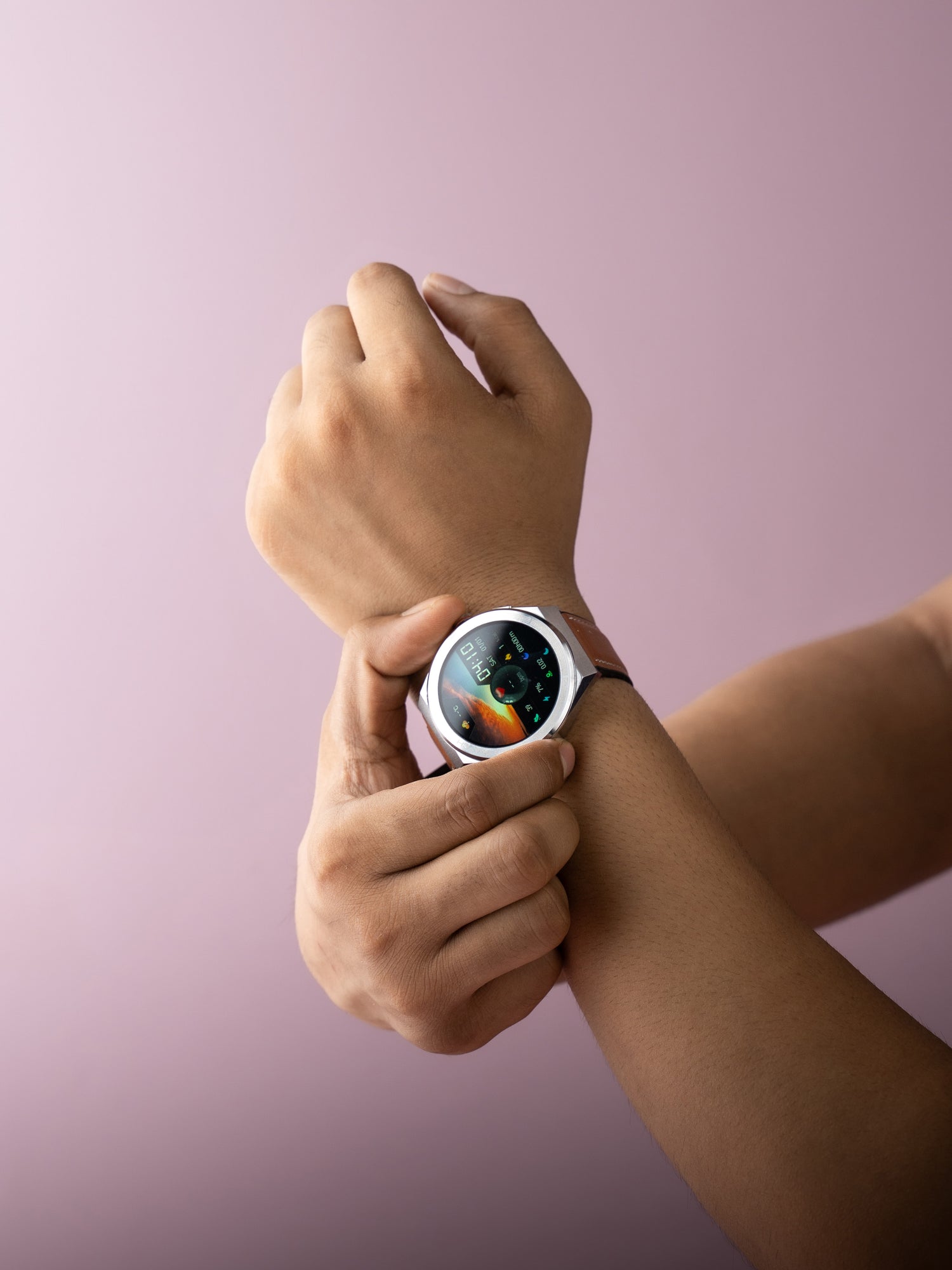 Smartwatches have developed into powerful daily tools and fashion accessories, going beyond simple wrist-worn gadgets. We have compiled a list of the top smartwatches for men who want to stay connected, monitor their fitness, and make a fashion statement. In this blog, we will examine the unique features of these smartwatches and discuss the importance of longer battery life. We will also briefly discuss options for women in India. 
Smartwatch for Men


Tempt Verge Pro 
Hands-Free Calling:

With the Tempt Verge Pro, you can make and receive calls directly from your wrist, thanks to its built-in speaker and microphone. 

 
Simple Activation:

Enabling the Bluetooth Calling Function is a breeze. Just connect the latest smartwatch to the compatible app, then manually pair it with your phone via Bluetooth settings 
Comprehensive Health Tracking:

This smartwatch doesn't stop at calls. It offers real-time blood oxygen (SpO2) monitoring, 24/7 heart rate tracking, and sleep monitoring.
Vivid Display:

Featuring a massive 2.01-inch IPS display with 600 nits brightness, the Tempt Verge Pro ensures crystal-clear visibility even in bright daylight.
Tempt Edge Pro
Hands-Free Calling:

The Tempt Edge Pro allows you to make and receive calls directly from your watch via the built-in speaker and microphone, all hands-free.

 
Stunning AMOLED Display:

Feast your eyes on the best 1.51-inch AMOLED display with 480 nits brightness. This smartwatch redefines clarity and brightness in a compact form.
Rugged and Water-Resistant:

IP67 water resistance ensures that this smartwatch can handle dust, spills, raindrops, and sweat. It's built to last, making it your ideal companion for all adventures.
Complete Control from Your Wrist

: Keep tabs on your heart rate and SpO2 levels and track your sleep stages. It's a 24/7 health assistant right on your wrist; you can set reminders and check weather forecasts directly from your watch. You can even control volume and music playback without reaching for your smartphone.
Long Battery Life
Long battery life is crucial for a smartwatch, ensuring that it can keep up with your busy lifestyle. Several of the smartwatches mentioned above excel in this department, with some offering up to a week or more of usage on a single charge. Whether you're travelling, working out, or simply using your smartwatch for daily tasks, extended battery life keeps you connected without interruptions. 
Smartwatches for Women in India
While this blog primarily focuses on smartwatches for men, there are numerous smartwatch options available for women in India. These watches often feature elegant designs, smaller form factors, and customizable watch faces to cater to a wide range of preferences. 
If you're looking for the best budget smartwatches, there are several smartwatches that provide excellent value without compromising on essential features. These watches offer fitness tracking, smartphone connectivity, and decent battery life, making them ideal for individuals who want a taste of the smartwatch experience without breaking the bank. You can also consider the smartwatches mentioned above, as most smartwatches are compatible with both men and women. 
Conclusion
In conclusion, the best smartwatches for men offer a complete and fashionable accessory for contemporary living by fusing style, functionality, and long battery life. There is always a smartwatch that matches your requirements and preferences, whether you are looking for sophisticated fitness tracking, outdoor durability, or a cost-effective option.