The Best Chargers and Power Banks: How to Make Your Choice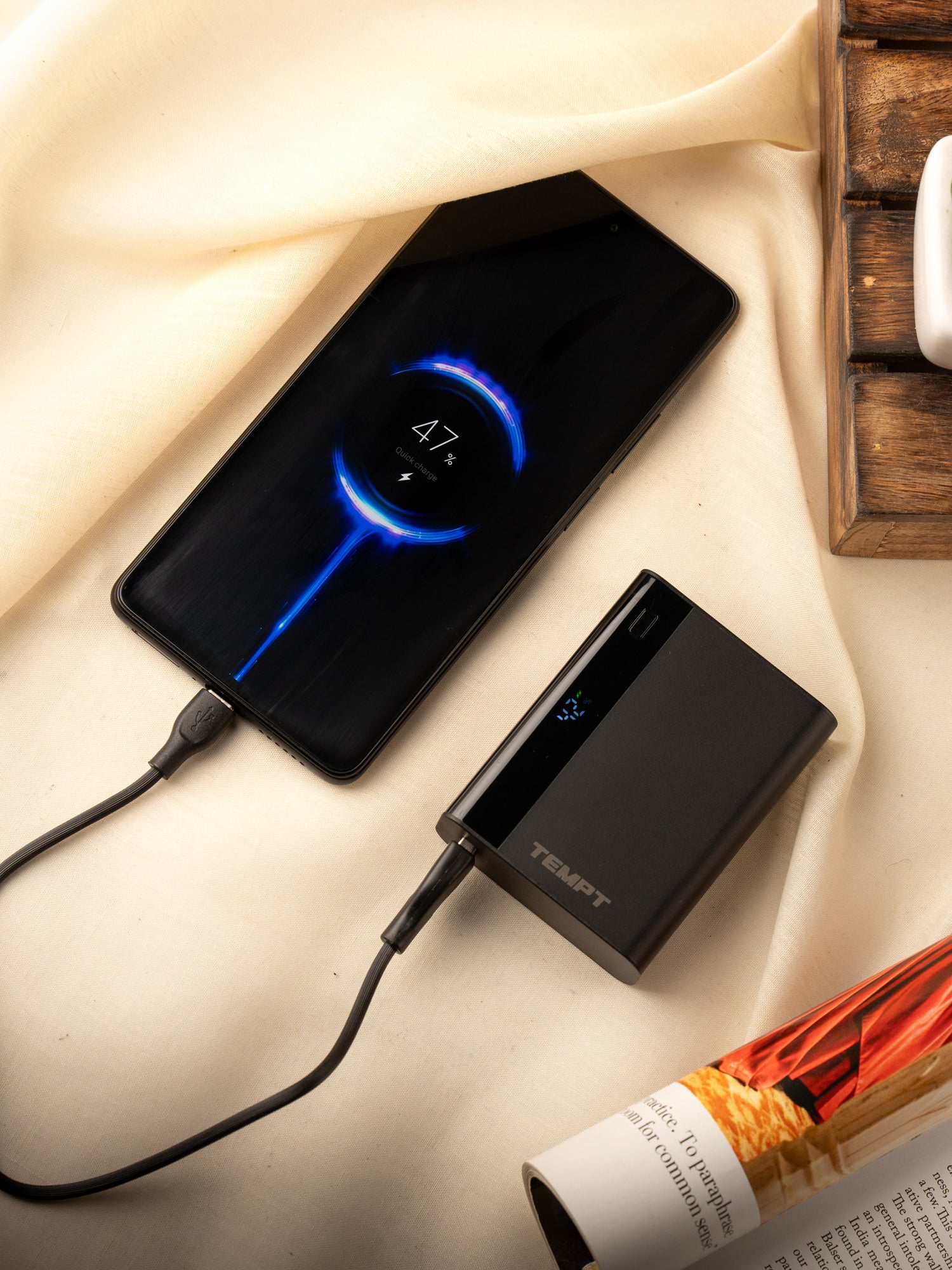 The quest for the perfect charger and power bank is not just about finding a functional accessory but it is also about finding the most compatible match for your daily lifestyle. This comprehensive guide about chargers and power banks will help you to select from all the charging options available, from portable chargers to the wonders of fast charging and the ease of wireless charging. You will be able to make ideal decisions after going through this guide by understanding your needs and the advantages offered by different options. 
Best Chargers 
Smartphones are the most important devices in our day-to-day lives and keeping them powered up makes all the difference. There are various chargers offering fast charging and wireless charging, but there are also various other factors that need to be considered before selecting your ideal charger.  
Whether you need a fast charger, or a portable charger, or want to explore the benefits of wireless charging, making an informed choice is crucial. Here, we will discuss the best chargers and power banks to help you make the right decision for your charging needs. 
Introducing the Tempt Alpha 3 ports Charger
Prepare to charge in a way that has never been possible before with the Tempt Alpha 3 ports, which offer three potent charging ports that let you charge several devices at once. 
Charge Quickly and Easily: The Tempt Alpha GaN (Gallium Nitride) charger offers lightning-fast charging. Your devices will quickly receive the energy they require thanks to the safe and secure 65 watts of power it delivers. 
Newest Gallium Nitride Technology: You can charge with confidence with the Tempt Alpha Charger thanks to its state-of-the-art GaN technology, which keeps the charger cool and protects your phone from overcharging. 
Simultaneous Charging and Wide Compatibility: Take advantage of the convenience of charging multiple devices at once. The Tempt Alpha has two PD Type-C output ports and supports QC 3.0.  
Multi-Layer Protection: The Tempt Alpha's multi-layer protection gives you confidence in the security of your devices. It provides protection against short circuits, overvoltage, and potential fires. 
The Tempt Alpha Charger is a smart and efficient choice for quick and secure charging.  
Advantages of Powerbank 
Power banks, which are also called portable chargers, have many advantages that can enhance your daily routine, all these advantages are mentioned below: 
On-the-Go Charging: Power banks offer a practical method of charging your gadgets when you are not near an outlet. A power bank makes sure you stay connected, whether you are travelling, hiking, or just out and about. 
Device Compatibility: Power banks are essential accessories for powering various gadgets, including laptops, smartphones, tablets, and small appliances. 
Emergency Power: In times of need, such as during power outages or natural disasters, power banks are a dependable source of backup power. When you need your essential devices the most, they can keep them running. 
Small and Lightweight: Most power banks are small and light, fitting easily into your pocket or bag, making them incredibly portable and convenient to carry around. 
Multiple Charges: The number of times you can charge your devices before the power bank itself needs to be recharged depends on the capacity of the power bank.  
Best Portable Charger 
For those who are constantly on the go, selecting the best portable charger is crucial. When choosing the ideal portable charger, consider the following: 
Capacity: A power bank's capacity is expressed in mAh or Wh, depending on the model. Power banks with a higher capacity can charge your devices more times before they need to be recharged. 
Dimensions: Portable chargers are available in a range of dimensions and weights. Think about how easily it can fit in your pocket or bag. 
Output Ports: To charge multiple devices at once, look for a power bank with multiple output ports. 
Support for Fast Charging: Some power banks have this feature, which can drastically cut down on the time it takes to recharge your devices. 
Fast Charging: One important feature to look for in chargers and power banks is fast charging. It enables you to quickly charge your device, saving you time and guaranteeing that you stay connected when you are pressed for time. Make sure to determine whether your device is compatible with the charger's or power bank's supported fast-charging standards. 
Wireless Charging: The ability to wirelessly charge devices is a feature that many power banks now provide. It makes using cables unnecessary and offers a clutter-free charging experience. Consider a power bank that supports wireless charging if your device is capable of it for greater convenience. 
Introducing the Tempt Fuel Powerbank:
Powerful and versatile: Fuel is equipped with a humongous 10,000 mAh Lithium-ion battery for multiple device charges and compatibility with USB and Type C ports. 
Quick Charging: The Fuel Powerbank uses QCPD technology and provides a 22.5W output for quick and continuous charging. 
Compact and Lightweight: Created to be portable and easy to carry fitting easily into pockets, purses, or bags for practical use while travelling. 
Advanced Safety Features: Features like protection against short circuits, over-voltage, overcurrent, and overload, are included in the advanced protection and certification. BIS certification satisfies industry standards for quality and safety. 
LED Display: Provides a digital LED battery indicator for simple charge monitoring, assisting you in effectively planning your charging requirements. It helps you to be aware of the charging condition of the power bank.  
The Tempt Fuel Powerbank is your dependable, quick, and portable solution for all your charging needs. 
Conclusion
When selecting the best charger or power bank, it is crucial to consider elements like capacity, portability, support for fast charging, and even wireless charging capabilities. Knowing your unique needs and preferences will help you make an informed decision and ensure that your devices are always powered on when you need them.