Cutting the Cords: The Rise of True Wireless Earbuds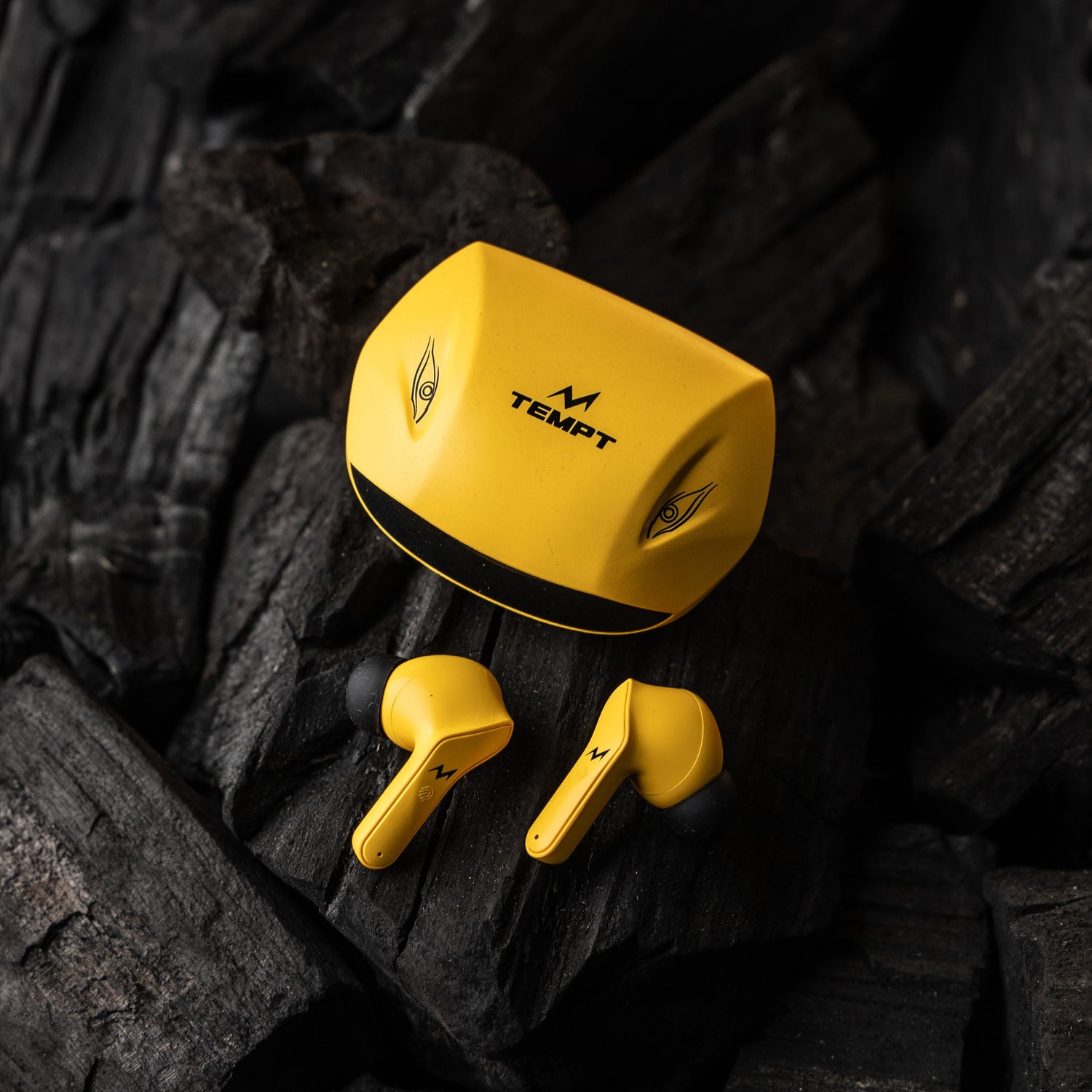 True wireless earbuds have recently revolutionised the audio business by changing how we listen to music, make calls, and enjoy our favourite audio material. These tiny audio gadgets have become the go-to option for music lovers, fitness fanatics, and everyday users alike because they don't have cords that tangle or restrict movement. The best Bluetooth connectivity, extended battery life, sweat, and water resistance, affordable options, and the true wireless earbuds' main features will all be covered in this blog. 
Wireless Earbuds with Long Battery Life 
True wireless earbuds have a long-lasting battery, which is one of its biggest benefits. The days of having to recharge or replace batteries frequently are over. These earbuds now offer longer talk and playback times thanks to developments in battery technology, enabling customers to enjoy uninterrupted audio experiences for hours on end. Wireless earbuds with a long battery life can keep you connected all day long, whether you're on a lengthy commute, working out, or just need to stay connected. 
Sweat and Water-Resistant Earbuds 
For fitness enthusiasts and those leading an active lifestyle, having earbuds that can withstand sweat and water is crucial. Many true wireless earbuds come with sweat and water resistance ratings, making them ideal companions for workouts, outdoor activities, or even rainy days. From intense workouts to outdoor adventures, these earbuds provide durability and reliability, ensuring that your music stays uninterrupted regardless of the conditions. 
Earbuds Within Budget 
Many affordable solutions are available for individuals who want to enjoy the flexibility of real wireless audio without going over budget, even though some wireless earbuds have premium price tags. These cost-effective alternatives provide excellent sound quality, dependable connectivity, and necessary features at a portion of the price of expensive versions. True wireless earbuds are now more affordable to a wider audience because of the competition that has resulted from more and more firms joining the market while maintaining quality. 
Best Bluetooth Earbuds 
Bluetooth connectivity is an important factor to consider when selecting genuine wireless earphones. The top Bluetooth earphones provide easy device pairing and a reliable connection. They let you take calls or listen to your favourite music without any audio lag or interruptions. These earbuds provide a hassle-free experience thanks to modern Bluetooth technology, guaranteeing that you stay connected wirelessly without sacrificing sound quality. 
Introducing Tempt Company's Innovative Earbud Lineup: 
Tempt Company has established itself as a pioneer in the audio industry, consistently delivering cutting-edge products that push the boundaries of innovation. Their latest lineup of truly wireless earbuds Glider, Thunder, Shock, and Wave Lite brings forth an exceptional audio experience combined with advanced features that cater to the diverse needs of music enthusiasts and tech-savvy individuals. Let's explore the standout features and unique offerings of each of these remarkable earbuds. 
Glider 
Tempt Glider earbuds utilise Bluetooth 5.2 for seamless connectivity. With an impressive 24-hour playback time, you can enjoy uninterrupted music on the go. The touch control feature allows for easy management of your audio. Glider earbuds are lightweight and feature an IPX4 rating for sweat and water resistance. Powered by oxyacoustics technology, Glider offers immersive sound quality that enhances your listening experience.  
Thunder 
Tempt Thunder earbuds deliver a powerful audio experience, leveraging Bluetooth 5.0 for seamless connectivity. With an impressive 24-hour playback time and a quick 1.5-hour charging, you can enjoy your music all day long. The touch control feature allows for easy navigation and control of your audio. Thunder earbuds are lightweight, sweat and water-resistant with an IPX4 rating, making them perfect for active lifestyles. Powered by oxyacoustics technology, Thunder delivers immersive sound with exceptional clarity.  
Shock 
Tempt Shock earbuds are equipped with Bluetooth 5.3 for enhanced connectivity. Offering long playback time, these earbuds keep you entertained without interruption. The touch control feature ensures effortless control over your audio experience. With a lightweight design and oxyacoustics technology, Shock earbuds provide a comfortable fit and remarkable sound quality. 
Wave Lite 
Tempt Wave Lite earbuds feature Bluetooth 5.0 for reliable connectivity. With long playback time, you can enjoy your favourite music throughout the day. The lightweight design offers exceptional comfort, allowing for extended wear. Wave Lite earbuds have an IPX4 rating, making them resistant to sweat and water. Powered by oxyacoustics technology and equipped with Xtreme Noise Cancellation, Wave Lite delivers immersive sound with enhanced clarity, blocking out external noise.  
Conclusion 
True wireless earbuds have revolutionised the audio business with a totally cord-free and immersive listening experience. The Thunder, Shock, Wave Lite, and Glider earbuds from Tempt are examples of their dedication to providing innovation and top-notch audio experiences. These earbuds accommodate a wide range of user preferences thanks to their extended battery life, sweat and water resistance, affordable alternatives, and the greatest Bluetooth connectivity. True wireless earbuds provide a flexible solution for all your audio needs, regardless of whether you love music, are a fitness enthusiast, or are simply searching for convenience. With these amazing gadgets, you can wave goodbye to tangled connections and welcome the freedom of wireless music.